NJ bill will require schools to offer free menstrual products for grades 6-12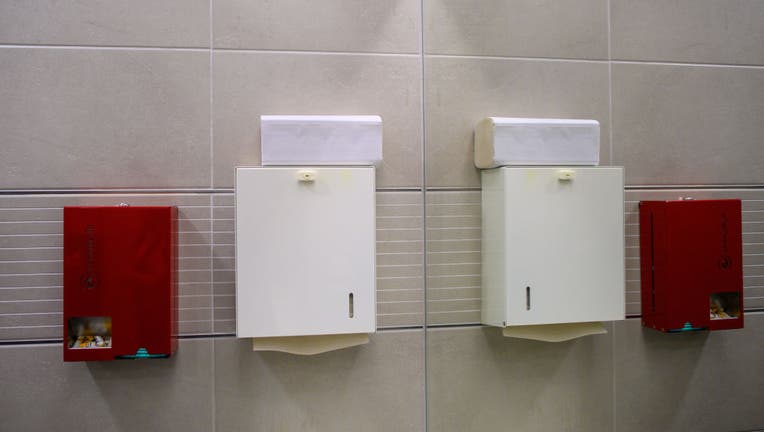 article
NEW JERSEY - New Jersey will require school districts to offer free menstrual products for grades six through 12 under a new law Gov. Phil Murphy signed Wednesday.
Murphy, a Democrat, said in a statement that the measure is aimed at promoting equity "at every level" in the state.
"When students can't access the menstrual products they need for their reproductive health, the potential stress and stigma too often distracts them from their classes or forces them to skip school entirely," he said.
Under the bill, school districts are required to ensure that students in schools with students from grade six through 12 have access to free menstrual products in at least half of the female and gender-neutral bathrooms.
RELATED: Female soldiers in US Army special operations face rampant sexism, harassment, report says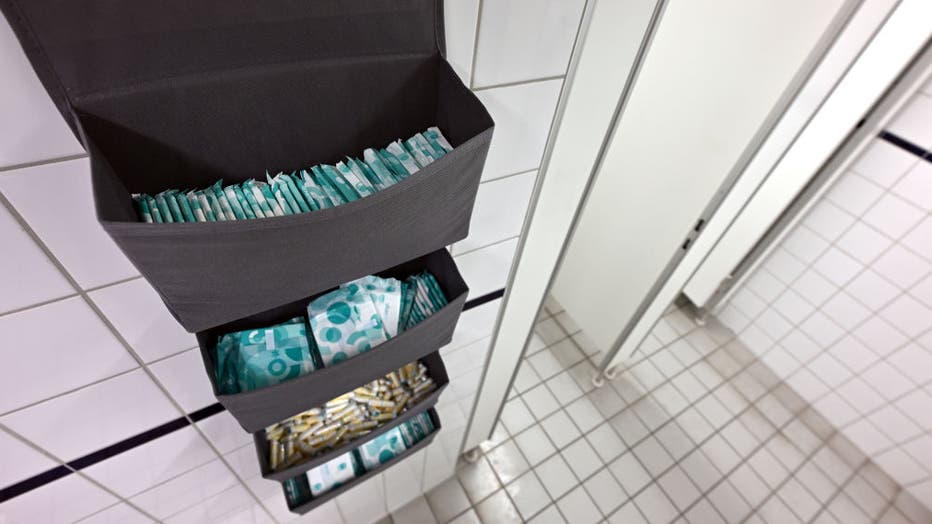 01 April 2022, Thuringia, Jena: Period products lie in a toilet at Friedrich Schiller University in Jena. At the university, sanitary pads and tampons will again be available free of charge in the restrooms this summer semester. The trial has been ru
The state will bear any costs incurred by schools under the legislation. The legislature's nonpartisan Office of Legislative Services estimated the requirement will cost between $1.8 million and $3.5 million for the first full school year and from $1.4 million to $2.9 million in subsequent years. The cost is a fraction of the state's $54.3 billion budget.
RELATED: Heroic goal scorer Olga Carmona learns of father's death after Women's World Cup victory
The requirement will affect about 1,400 schools. Total enrollment of female students in grades six through 12 in these schools approximated 354,497, according to the Legislature.
New Jersey joins at least 10 other states and the District of Columbia that have established or expanded requirements for free menstrual products in schools since 2010, according to the National Conference of State Legislatures. Among the states that passed similar measures recently include Alabama, Delaware and Utah.
The bill passed the Democrat-led Legislature nearly unanimously, with only one "no" vote.
"Menstrual hygiene products are a necessity, not a luxury. When this becomes an obstacle and decisions are made to not attend school, the loss is greater than just the one day," Senate Majority Leader Teresa Ruiz said.
Associated Press contributed to this report.