NJ Greek Fest kicks off in Westfield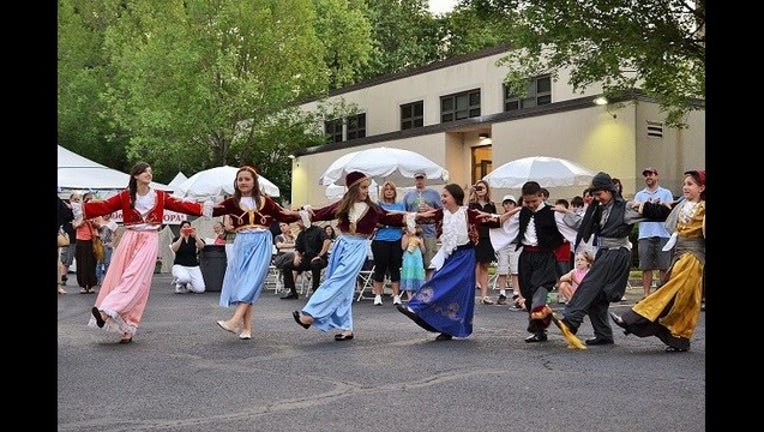 article
NJ Greek Fest, the four-day long festival held annually by Holy Trinity Greek Orthodox Church, kicked off Thursday night with plenty of entertainment, shopping, bounce houses, games and, of course, Greek food.
"My favorite thing is watching the Greek dancing," said Ted Vagelos, master of ceremonies for the fifth year in a row. "Kids as young as 6 years old perform traditional Greek folk dances."
Available to eat under the big tent, in the church's air-conditioned hall or to go, some of the favorite foods at Greek Fest are gyros (pronounced "yee-ros"), moussaka (layers of sautéed eggplant with ground beef filling and cream sauce), grilled marinated souvlakia (skewers of pork or chicken) and Greek fries, which are seasoned with oregano.
And of course, said Vagelos, "You can't have a Greek event without the lamb." Meaty lamb shanks are served with orzo and peas.
By: Jackie Lieberman (TApinto.net)