North Texas mom gets 5 years for voting illegally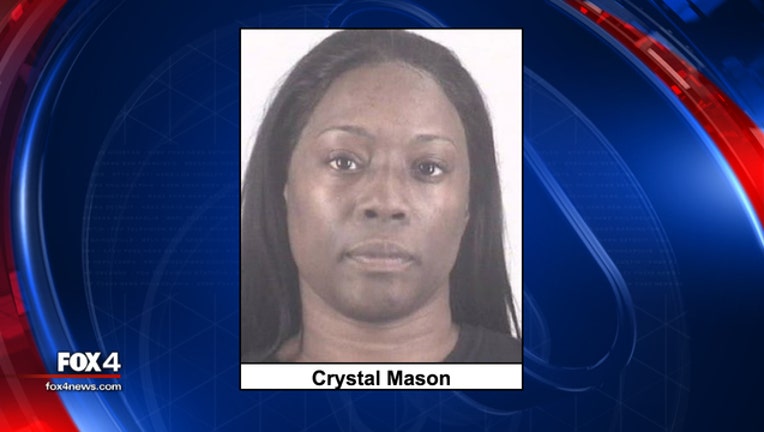 article
FORT WORTH, Texas - A North Texas woman was sentenced to five years in prison for voting illegally in the 2016 presidential election.
Crystal Mason was convicted in 2011 of felony tax fraud. She previously operated a tax business and pleaded guilty to conspiracy to defraud the government for inflating her clients' tax refunds.
She served three years in federal prison and was on supervised release when she voted in the November election. But, Texas law prohibits felons from voting while on probation.
She was arrested by Tarrant County authorities last year.
During her trial this week, Mason claimed that she didn't know about the law preventing her from voting. She said no one told her about it, FOX News reported.
She testified that an election worker gave her a provisional ballot because her name was on the list of registered voters. She signed the accompanying affidavit but admitted she did not read all of it.
The 43-year-old mother of two said she wouldn't have voted if she knew it would mean she'd return to jail. She only voted that day because her mother wanted her to, the Fort Worth Star-Telegram reported.
"I was happy enough to come home and see my daughter graduate," she said. "My son is about to graduate. Why would I jeopardize that? Not to vote. ... I didn't even want to go vote."
Her attorney has already filed an appeal and she is free on bond.
Tarrant County is the same county where a Grand Prairie mother was sentenced to eight years in prison after being convicted of illegal voting.
Prosecutors said Rosa Maria Ortega lied about being a U.S. citizen and voted illegally in several elections in Dallas County, including the 2016 Republican primary. Her voter registration requests were rejected in Tarrant County.
The Associated Press also contributed to this report.