Officials could further limit swimming with manatees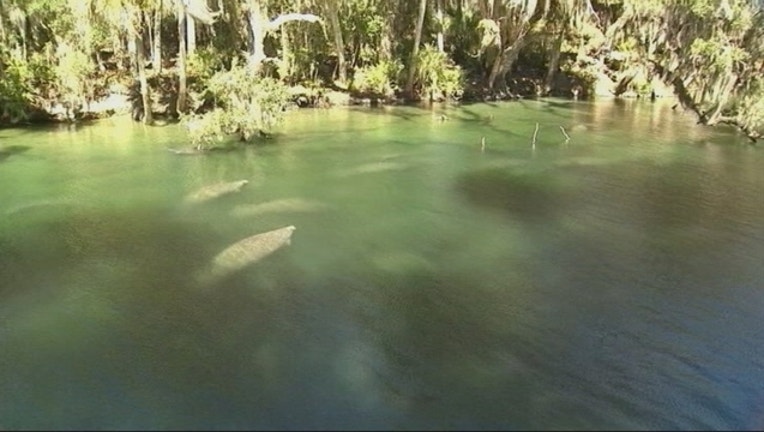 article
CRYSTAL RIVER, Fla. (AP) - Federal wildlife officials could further limit the number of swimmers allowed in Crystal River's Three Sisters Springs during peak manatee season in Citrus County.
According to the Tampa Bay Tribune, the U.S. Fish and Wildlife Service has tentatively decided to reduce the number of swimmers to 13 at any one time after conducting a study and consulting with other officials, including the U.S. Coast Guard. Wildlife officials had originally proposed limiting the number of swimmers in Three Sisters to 29.
"We saw the potential for disturbances with the manatee element there," said Ivan Vicente, visitor services specialist for the Crystal River/King's Bay National Wildlife Refuge.
On Sept. 3, Vicente said, about 40 volunteer Crystal River tour guides conducted a tour simulation at Three Sisters. After the tour and other feedback, Vicente said, wildlife officials decided 13 swimmers would be the optimal amount allowed into the springs at one time with manatees present.
Crystal River City Manager Dave Burnell said the U.S. Fish and Wildlife will decide by the end of December or early next year whether to make the number official. Burnell said the agency is taking comments from residents and city officials until early next week.
The Crystal River/King's Bay area is home to 70 springs and is a winter refuge for manatees on Florida's Gulf Coast. According to wildlife officials, there are usually about 100 manatees in the springs at any one time, though the number occasionally increases dramatically.
Vicente said the Fish and Wildlife Service will continue to conduct daily research to see how the impending system is going to work, including ethological studies that will gauge interactions between swimmers and manatees.
___
Information from: The Tampa Tribune