Ohio bakery's sign prompts internet debate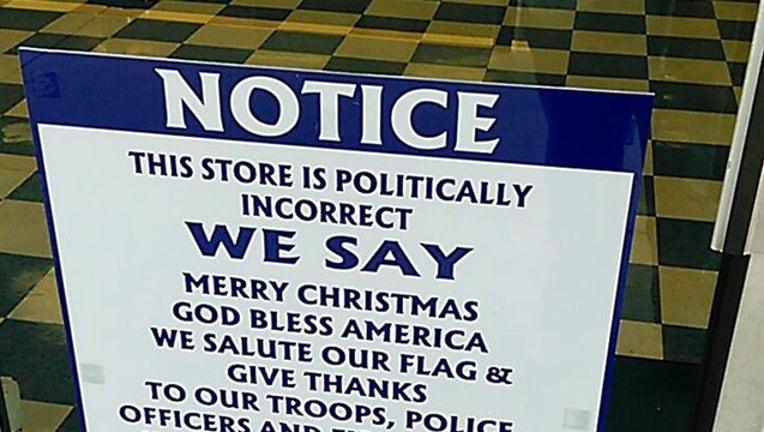 article
SPRINGFIELD, Ohio (FOX 13) - Plenty of people have never been to Schuler's in Springfield, Ohio -- but that's not stopping them from writing passionate reviews about the bakery and commenting on the seemingly endless photos of cookies, pies, and other mouth-watering holiday treats.
It's a sign in the window that has everybody talking after it found its way to Facebook last week.
"Notice. This store is politically incorrect. We say Merry Christmas, God Bless America, we salute our flag & give thanks to our troops, police officers and firefighters. If this offends you, you are welcome to LEAVE. In God We Trust."
The blue and white sign has prompted debate on plenty of Facebook pages around the world, with many people voicing support for owner Trent Schuler, some objecting to the perceived anti-Christian message, and a few suggesting it's all just a marketing gimmick.
Schuler told WHIO-TV that he was just trying to give a voice to others in his community.
"I felt like there's a large majority out there who are silent who have some of the same feelings and views that I share,"  he explained.
LINK: Read more from WHIO