'Open the door. Show us your face:' Letter to the Golden State Killer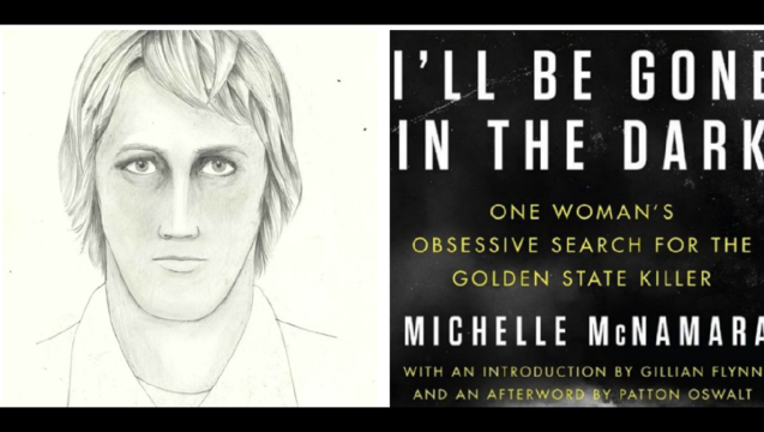 article
Several years ago, before her death, crime writer Michelle McNamara began investigating the case of the East Area Rapist, otherwise known as the Golden State Killer, whose arrest was announced Wednesday years after 40 years of eluding capture.
Officials announced on Wednesday, the arrest of 72-year-old Joseph James James DeAngelo, a former Auburn police officer, on two counts of murder in the 1980 deaths of Lyman and Charlene Smith of Ventura. He was also arrested in the 1978 deaths of Sacramento area couple Brian and Katie Maggiore. 
DeAngelo had been living in the Sacramento area since the serial attacks that terrorized Californians from 1974 to 1986.
However, DeAngelo is thought to have killed 12 people, raped about 50 women and burglarized more than 100 homes in the Bay Area, the Sacramento region and Southern California. 
The crime spree terrorized many in California. And McNamara became obsessed with the mysterious killer, as is reflected in her book.
In the last chapter of the New York Times best seller, "I'll be Gone in the Dark: One Woman's Obsessive Search for the Golden State Killer," McNamara wrote the killer a long letter.
McNamara died at age 46 in 2016 at the Los Angeles home she shared with her husband, comedian Patton Oswalt.
But her book and letter were published posthumously.
Excerpts of the letter are reprinted here. 
You were a voyeur. A patient recorder of habits and routines. The first night a husband working dispatch switched to the graveyard shift, you pounced. There were four-to-seven-day-old herringbone shoe impressions beneath the bathroom window at the scene on the 3800 block of Thornwood, Sacramento. Officers noted that, standing there, you could stare into the victim's bedroom. "Fuck me like your old man," you hissed, like you knew how that was done. You put high heels on one girl, something she did in bed with her boyfriend. You stole bikini Polaroids as keepsakes. You stalked around with your needling flashlight and clipped, repetitive phrases, both director and star of the movie unspooling in your head.
Almost every victim describes the same scene: a time they could sense you return after a period of distracted ransacking in another part of the house. No words. No movement. But they knew you were standing there, could imagine the lifeless gaze coming from the two holes in your ski mask. One victim felt you staring at the scar on her back. After a long while of hearing nothing she thought, He's gone. She exhaled, just as the knife tip came down and began tracing the end of the scar.
Fantasy adrenalized you. Your imagination compensated for failed reality. Your inadequacies reeked. One victim experimented with reverse psychology and whispered, "You're good." You abruptly got off her, amazed. Your tough-guy bravado smelled like a bluff. There was a shakiness to your clenched-teeth whisper, an occasional stutter detected. Another victim described to police how you'd briefly grabbed her left breast. "Like it was a doorknob."
"Oh, isn't this good?" you asked one girl as you raped her, and held a knife to her throat until she agreed.
Fireplace log. Crowbar. Wrench. You kill your victims with objects picked up at their homes—unusual, maybe, but then it's always been your habit to be fleet of foot and encumbered by very little but rage.
And then, after May 4, 1986, you disappear. Some think you died. Or went to prison. Not me.
I think you bailed when the world began to change. It's true, age must have slowed you. The testosterone, once a gush, was now a trickle. But the truth is memories fade. Paper decays. But technology improves.
This is how it ends for you. "You'll be silent forever, and I'll be gone in the dark," you threatened a victim once.
Open the door. Show us your face.
Walk into the light.