Orphaned sisters reunite decades later working at same hospital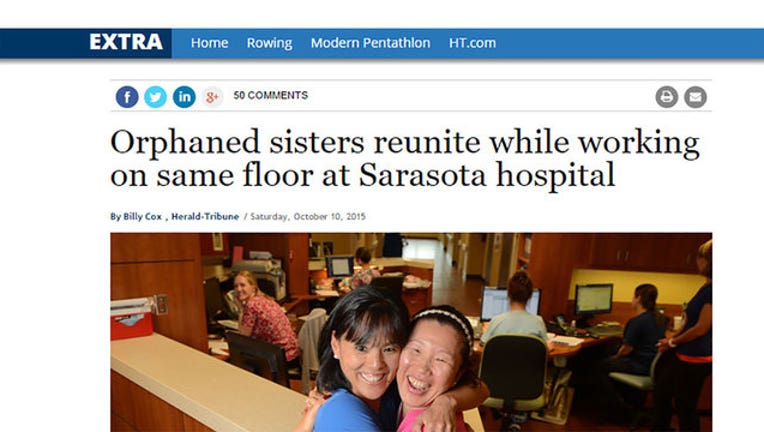 article
SARASOTA, Fla. (AP) - Two orphaned sisters separated decades ago in Korea have been reunited after being hired at the same hospital in southwest Florida.
Holly Hoyle O'Brien was adopted by an American couple in 1978 when she was 9 years old. Her stepmother had taken her younger half-sister years ago and left. Eventually the younger half-sister ended up in an orphanage, was also adopted by an American family. She grew up in Kingston, New York, about 300 miles from where her sister lived in northern Virginia.
Read more and see video at Sarasota Herald-Tribune
Earlier this year, O'Brien was hired at Doctors Hospital of Sarasota, working as a nursing assistant on the fourth floor. Two months later Hughes was hired to work on the same floor.
The Sarasota Herald-Tribune (http://tinyurl.com/okwhrvz) reports that DNA tests confirmed their relationship this summer.