Parents charged after missing boy feared dead, girl found as 'skin and bones'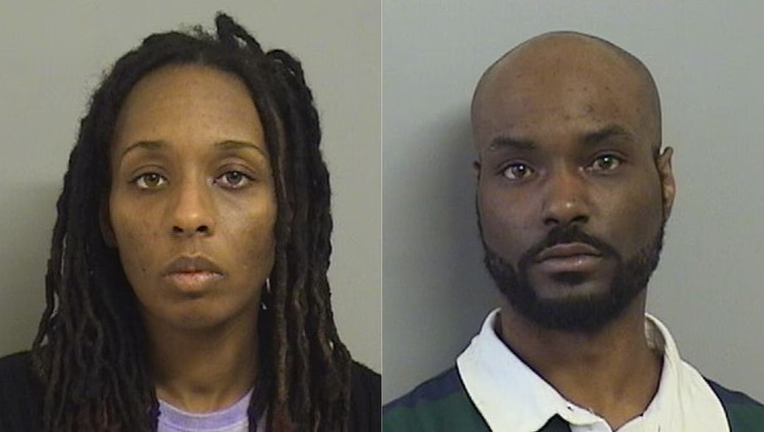 article
TULSA, Okla. - An Oklahoma couple has been charged after reports that a missing boy may be dead and his sister was abused.
WARNING: This story contains potentially disturbing crime details. Reader caution is advised.
Tulsa police say Camille Lewis and John Miles were arrested earlier this month and charged with child abuse and child neglect.
Authorities say, in late January, a grandmother called the police about an 11-year-old boy who had been missing for several years and was possibly dead. She also reported the sexual abuse of his sister.
The grandmother said she had been caring for Lewis' 13-year-old daughter since September and had arrived at her house in "skin and bones from malnourishment."
Police spoke with the teenager who said Lewis and Miles, who is the stepfather, would lock her and her brother in separate closets for days without food and would beat them with belts and cords.
The teenage girl also told authorities she had to use the bathroom in a bag or cup in the closet. She said the abuse started in November 2020 and ended in September 2022 when she went to live with her grandmother.
RELATED: Man admits to stealing almost 200,000 Cadbury Creme Eggs, authorities say
She also said that Miles would offer her food in exchange for sexual favors and that she and her brother were forced to sleep in the doghouse in the backyard and exercise outdoors in very cold weather.
According to police, the girl said, in March 2021, she overheard her mother crying and begging for her brother to wake up. The mother then reportedly told her daughter that her brother had a seizure and died and she didn't want to take him to the hospital because "they did not want to be in trouble."
The girl also told police that, in August 2021, her mother said the brother died in her arms and that Miles and a cousin buried him in a park. However, Miles went back to retrieve the boy's body and brought him back to the house before burning the body in a barrel and discarding the ashes down the drain.
RELATED: 17-year-old girl found shot inside her NW Atlanta home, police say
Police said Lewis admitted to abusing the children and causing scars on her daughter's body. However, she claimed her son ran away two years ago and has not been seen since.
Tulsa police say the case is still under investigation and has been classified as a homicide as the brother's remains have not been found. They said the couple could face additional charges depending on the outcome of the investigation.
This story was reported from Los Angeles.