Parents convicted of manslaughter after daughter dies of pneumonia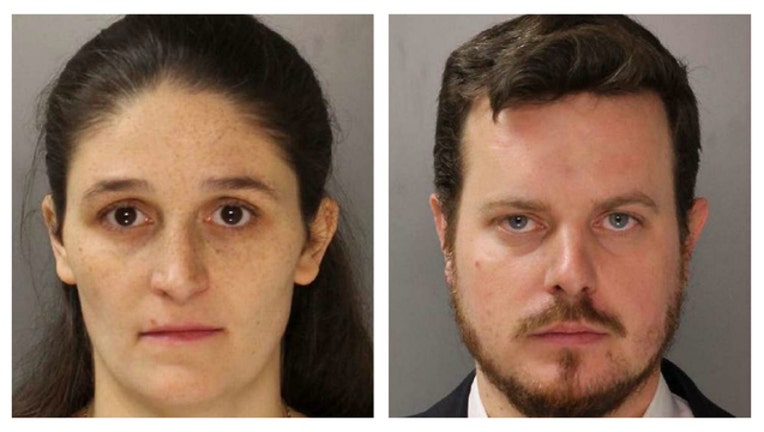 article
READING, Pa. (AP) - The parents of a 2-year-old Pennsylvania girl who died of pneumonia have been convicted of involuntary manslaughter after prosecutors said they declined to seek medical care for the child on religious grounds.
Jonathan Foster, 35, and Grace Foster, 34, also were convicted Friday in Berks County court of child endangerment in the November 2016 death of daughter Ella Grace in Upper Tulpehocken Township, The Reading Eagle reported.
The Fosters, who remain free pending sentencing in April, attributed their daughter's death to "God's will," according to a police affidavit. They told authorities that Ella began showing symptoms of a common cold two days before she died, including lethargy and a sore throat, but her breathing eventually became labored, then rapid, and she died in her father's arms.
The defendants belong to Faith Tabernacle Congregation, which instructs members to avoid doctors and pharmaceutical drugs. Medical personnel testified that the child likely would have survived had she been given treatment.
Defense attorneys declined comment but vowed to "pursue all appropriate avenues" possibly including appeals. They argued that their clients thought their daughter only had a cold. Attorney R. Davis Younts asked the jury to focus on the facts about what the parents knew, not the opinions of expert witnesses or any feelings about the Fosters' religious beliefs.
Assistant District Attorney Katie Lehman, however, said Grace Foster asked their pastor, the child's grandfather, to anoint the sick child the night before but not another daughter who also had cold symptoms, and her father left work the next morning to help care for her.
Prosecutors said they haven't decided what sentence to seek but the standard sentencing guidelines for involuntary manslaughter are nine to 16 months in prison, with a maximum allowed term of 10 years.
Jurors deliberated for more than four hours Thursday without reaching a verdict, then had to start over Friday with a new member of the panel after one juror became sick. The new panel reached a verdict after about 2½ hours of deliberation.
When the verdict was announced the defendants kept their heads slightly bowed and closed their eyes. More than 80 supporters also were silent in the courtroom, but some muffled cries were heard in the hallway as they comforted one another with hugs and handshakes.
After they were charged, the Fosters gave up custody of six other children who ranged in age from 1 to 12 years old. Authorities said the children would be kept together but placed in the care of a family that would ensure that they receive proper medical care.
In December, a judge dismissed a charge against the congregation's pastor of failure to report suspected abuse.