Pickle juice slushies now available at Sonic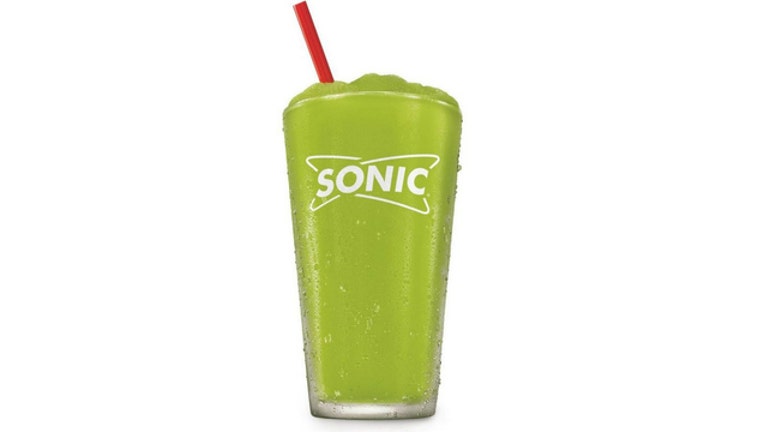 article
You can now get your pickle fix at Sonic in a new way. The fast food chain is selling pickle juice slushies as part of a limited time summer menu.
The drink is a bright green and combines that sweet slushie flavor with a blast of pickle flavor.
"Sonic's guests are game to try adventurous and fun flavors, so we've made it our mission to deliver the best of both worlds when it comes to innovation and variety," said Scott Uehlein, vice president of product innovation and development, in a statement.
You can also use the pickle-flavored syrup for anything on the menu. That means you could put it in milkshakes, sundaes, or even on burgers, as long as you're okay with possibly paying an extra charge.
Other new summer slush flavors include Tiger's Blood, Blue Hawaiian and Bahama Mama.