Police: 2 swimmers dead from drowning off Georgia coast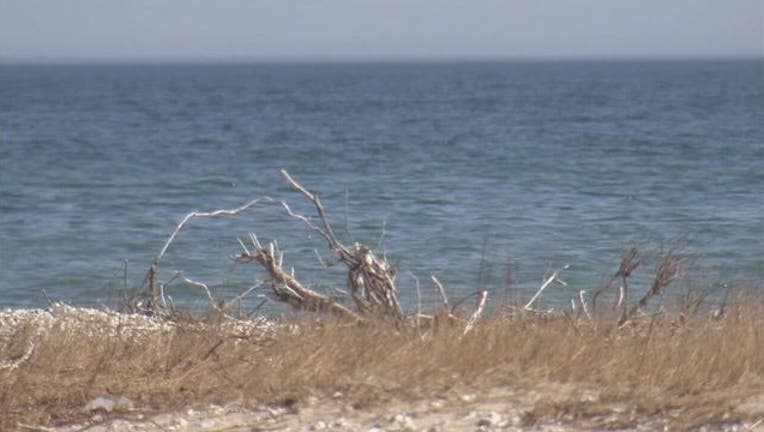 article
BRUNSWICK, Ga. (AP) - Efforts to rescue a woman struggling in the ocean off Georgia's coast turned tragic after a man trying to help the swimmer was swept underwater and drowned, police said Monday. The woman also died after being pulled to shore.
A crowd gathered on the beach of St. Simons Island on Sunday evening when bystanders saw 34-year-old Aleisha Rankin fighting to stay afloat after she had waded into the water with a toddler. Several people plunged into the water to attempt a rescue, said Glynn County police spokesman Brian Scott.
"All I heard was there was a baby in the water," Travis Williams, who was among the bystanders who rushed into the water as high tide approached, told The Brunswick News.
Gregory Grant, 39, of Brunswick also swam out to help the struggling woman and child. Witnesses said Grant vanished beneath the waves and didn't resurface.
"The undercurrent, it was so strong," Williams said. "We couldn't grab him."
Williams said he and others managed to bring Rankin and the child to shore on the beach roughly 70 miles south of Savannah. He said he watched as two nurses performed CPR in an effort to revive the woman.
Rankin was taken to a local hospital, where she later died, Scott told media outlets Monday. He said the toddler saved from the water was in good condition.
Meanwhile, emergency responders including local police and firefighters, the Coast Guard and Georgia Department of Natural Resources officers launched a search for Grant using boats, helicopters, and drones.
He remained missing until Monday morning, Scott said, when members of Grant's family on the beach spotted his body in the water.