Police: Ex-NFL player arrested for beating, choking girlfriend in Sandy Springs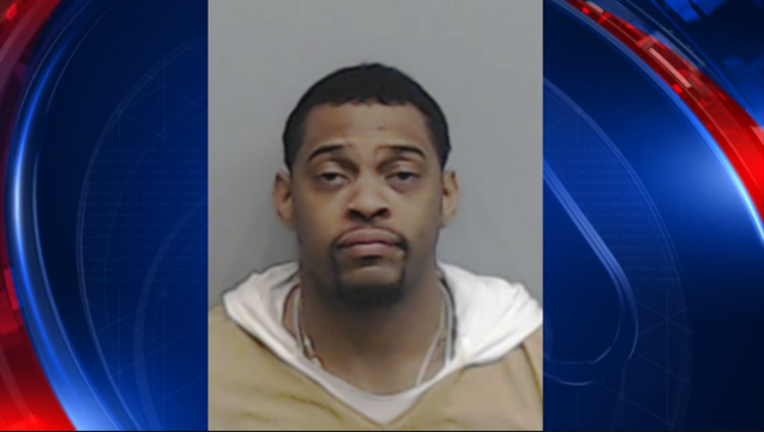 article
SANDY SPRINGS, Ga. - A former NFL player was arrested for beating and choking his girlfriend while children were in a Sandy Springs home, according to police.
Michael Thomas, a former wide receiver for the Jacksonville Jaguars, faces charges of aggravated assault, child abuse, battery, using a firearm during the commission of a felony and obstruction of law enforcement.
On Monday, Thomas waived his first court appearance. His next court hearing is scheduled for 9:30 a.m. on April 3.
According to a police report, the victim said Thomas came home drunk and upset when they got into a verbal argument on March 19. She said Thomas tried to leave the home in her car—making impact with the garage multiple times—before driving off.
The victim and her friend, who was at the home helping to plan a birthday party, went back to bed.
A short while later, Thomas returned home and took the victim's cell phone after inquiring about whom she was texting, the report said.
When the victim tried to get her phone back, Thomas started beating and choking her with open and closed fists, the report said.
"I heard very loud banging, yelling and screaming" said an officer recalling the moment he arrived at the home.
Thomas punched the victim in the eye and choked her as she struggled to breathe, the victim told police.
The report said six children were at the home for the victim's daughter's birthday party during the assault.
When police arrived, Thomas resisted arrest, aggressively approaching officers with clenched fists on two occasions, the report said. Thomas was eventually taken into custody.  
The victim reportedly suffered injuries to her throat, neck, right shoulder, left eye socket, left arm, left breast, right ankle and multiple spots on her back, the report said.
Thomas is being held at the Fulton County jail without bond.
He played for the Jacksonville Jaguars from 2009 to 2012. He attended the University of Arizona from 2005 to 2008 and graduated from DeSoto High School, just south of Dallas.
NEXT ARTICLE:  Henry County DA to seek death penalty in quadruple murder case