Police: Man attacks golden arches at Oregon McDonald's after staff refuses to make him 30 burgers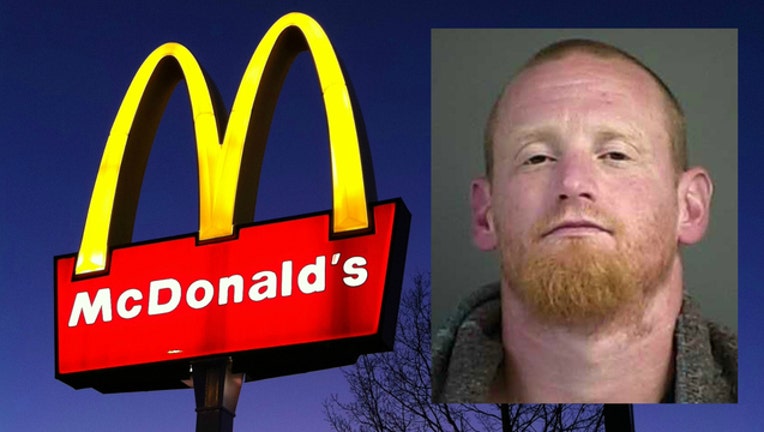 article
SUTHERLIN, Ore. (AP) - Police say a 37-year-old man was far from lovin' it when workers at a McDonald's restaurant in Oregon refused to make him 30 double cheeseburgers and tried to destroy the golden arches.
The News-Review reports that police arrested Jedediah Ezekiel Fulton on March 16 on suspicion of second-degree disorderly conduct, second-degree criminal trespass, second-degree criminal mischief and harassment.
Authorities say Fulton became upset when the fast food restaurant in the western Oregon town of Sutherlin declined to make his order. Police say he destroyed a banner and then attacked the arches.
The Sutherlin Police Department says he also grabbed a person's shirt and that a witness afraid for that person's life pulled out a gun.
It's not clear from online records if Fulton has an attorney.
___
Information from: The News-Review, http://www.nrtoday.com