Police officer helps family who broke down pick up kitten from vet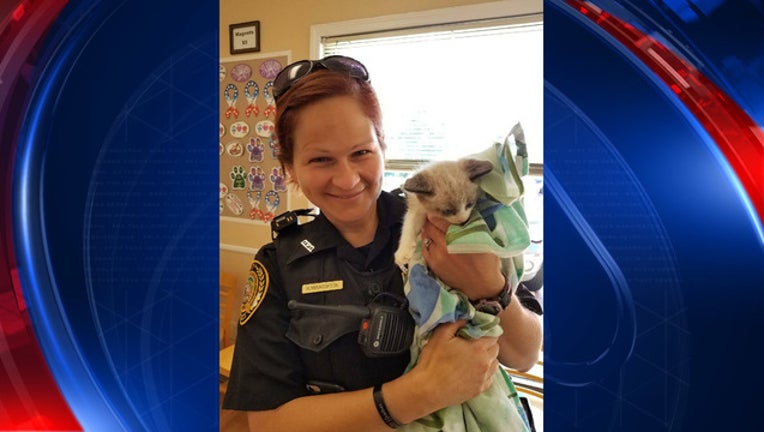 article
DULUTH, Ga. - Have you ever had one of those days where nothing seems to go right? One Duluth woman was having one of those terrible days when an officer of the Duluth Police Department stepped in to be her hero.
The department shared this story on Facebook of an event that happened on Thursday after a woman's car broke down in the middle of the road during rush hour.
Officer Heather McNaughton was called to the scene and helped get the vehicle off the road and get traffic back going.
"Afterwards, it was obvious that the woman (with a child) was not having the best day," the Facebook post said.
The woman needed to get to the vet to pick up a kitten before she was penalized with late fees, so McNaughton stepped in to help drive the family to the vet just in time.
Afterward, McNaughton then drove the family, cat in tow, to their home.
"Officer Heather McNaughton exhibited compassion to the highest standard, putting herself in the woman's situation and exemplifying how people should be treated," the Duluth Police Department said.
The photo of the officer and the kitten has been getting a lot of love on Facebook.
You can see the whole post below.