President Trump awards Medal of Honor to Navy SEAL for daring rescue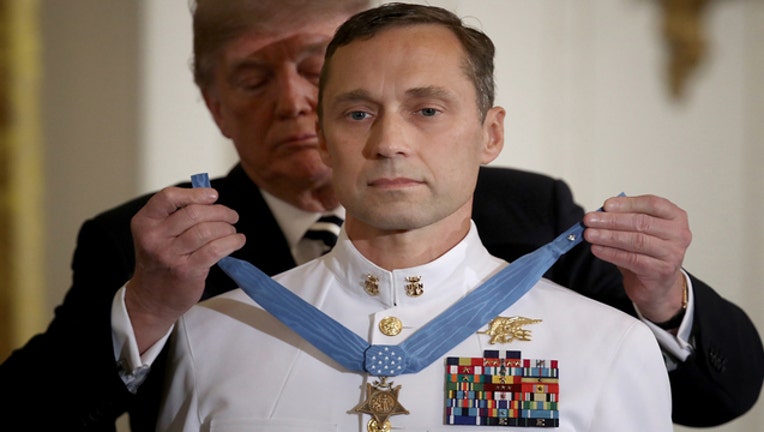 article
WASHINGTON - (AP) — President Donald Trump has awarded the Medal of Honor to a Navy SEAL who oversaw a daring assault and rescue mission on a snowy Afghanistan mountaintop in 2002.
Trump presented the nation's most prestigious honor for battlefield bravery to Master Chief Special Warfare Operator Britt K. Slabinski at the White House Thursday.
Trump says Slabinski is a "special man" and a "truly brave person."
The White House says Slabinski repeatedly exposed himself to enemy fire from more heavily armed al-Qaida forces during the March 2002 assault. Slabinski later carried a seriously wounded teammate down a sheer cliff face while leading an arduous trek across challenging terrain through waist-deep snow.
During the following 14 hours, Slabinski stabilized casualties on his team and continued to fight al-Qaida until the mountaintop was secured.