President Trump, Justice Department announce bump stock ban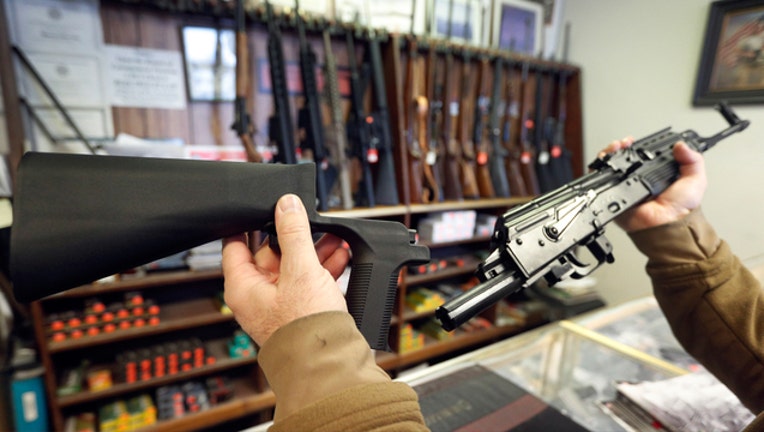 article
WASHINGTON, D.C. (FOX 46 WJZY) - President Trump announced that the administration plans to ban bump stocks and other devices that can modify weapons, making them more dangerous and faulting the Obama administration for the legalization.
The announcement comes after months of debate concerning the weapon modifiers that were used in the deadly Las Vegas shooting on Oct. 1, 2017. 
RELATED: At least 59 killed, 527 injured as gunman opens fire at Las Vegas concert
At the beginning of the tweet, President Trump noted that the Obama Administration allowed for the legal sale of bump stocks. 
"Obama Administration legalized bump stocks. BAD IDEA. As I promised, todat the Department of Justice will issue the rule banning BUMP STOCKS with a mandated comment period. We will BAN all devices that turn legal weapons into illegal machine guns," the tweet read. 
On February 20, 2018, the President issued a memorandum instructing Attorney General Jeff Sessions "to dedicate all available resources to… propose for notice and comment a rule banning all devices that turn legal weapons into machineguns."
The Justice Department said on Friday that the proposal will amend the regulations of the Bureau of Alcohol, Tobacco, Firearms, and Explosives, to have bump stocks fall within the definition of "machinegun" under federal law. 
Attorney General Sessions released a statement today, saying in part:
Today the Department of Justice is publishing for public comment a proposed rulemaking that would define 'machinegun' to include bump stock-type devices under federal law—effectively banning them. After the senseless attack in Las Vegas, this proposed rule is a critical step in our effort to reduce the threat of gun violence that is in keeping with the Constitution and the laws passed by Congress.
You can view the full notice of proposed rule making below, or by clicking here.