Prince William County man says he used numbers he saw in dream to win $125,000 in lottery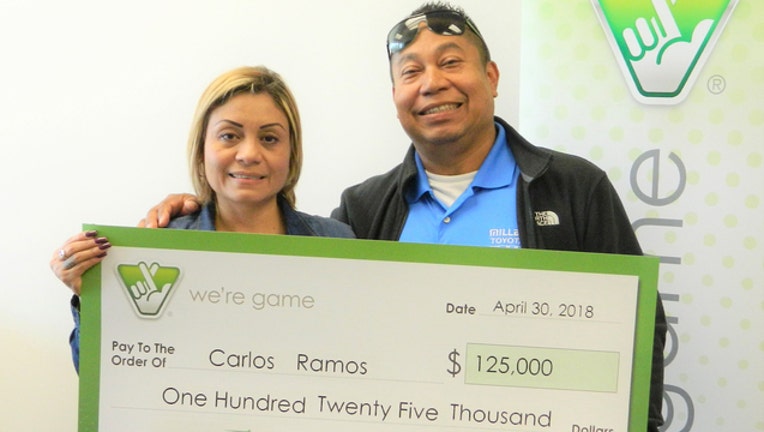 article
GAINESVILLE, Va. - A Prince William County man is $125,000 richer after using the numbers he saw in a dream to win the lottery.
Carlos Ramos had his dream come true on April 27 after he played the numbers – 5, 8, 11, 28, 34 – in the Virginia Lottery Cash 5 game.
Ramos bought one of his winning tickets at a gas station in Manassas and a second winning ticket at a Food Lion grocery store in Haymarket while he was on his way to work.
Ramos wagered $.25 on one of his tickets that won him $25,000 after it matched all five numbers. He spent $1 on his other ticket that won him the top prize of $100,000.
The Gainesville man said he plans on using his $125,000 winnings to pay bills and take a nice vacation, according to Virginia Lottery.