Public school to be named after undocumented immigrant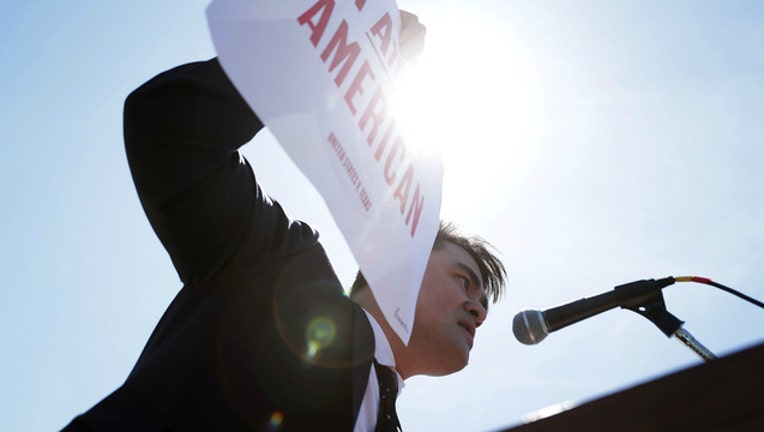 article
MOUNTAIN VIEW, Calif. (AP) - At a divisive time for U.S. immigration policies, a California school board has decided to name a new elementary school after an award-winning journalist who disclosed in 2011 that he had been living in the U.S. illegally.
The Mountain View Whisman School District board voted Thursday to name the as-yet-unopened school after Jose Antonio Vargas, bypassing Steve Jobs and other technology giants with ties to the San Francisco Bay Area's high-tech Silicon Valley.
"We wanted to pick someone who embodied the values of what you can do with an education, as Jose does," school board president Laura Blakely told the San Francisco Chronicle .
The move comes as the Trump administration faces a growing backlash from human-rights adocates over its immigration practices.
Nearly 2,000 minors have been separated from their families at the U.S. border over a six-week period during a crackdown on illegal crossings, the Associated Press found.
U.S. Attorney General Jeff Sessions also announced that asylum protections will no longer be offered to victims of domestic violence and gang violence.
Vargas emigrated with his family from the Philippines to the U.S. when he was 12 years old. The Chronicle was among the places he worked in his early career. Vargas went on to earn a Pulitzer Prize for journalism and then took on the role of immigration activist.
He revealed his undocumented status in a New York Times Magazine essay in 2011.
"As a proud product of the Bay Area's public school system, I am overwhelmed by this totally unexpected and deeply meaningful honor," Vargas said in a statement.
The school will open in August 2019. Blakely said Vargas' name was initially floated about a year ago.
"He's been the face of the American dream for so many students who came here as children, and really grew up as Americans without having citizenship," she said.
___
Information from: San Francisco Chronicle, http://www.sfgate.com