Quick police, paramedic, family response save young boy's life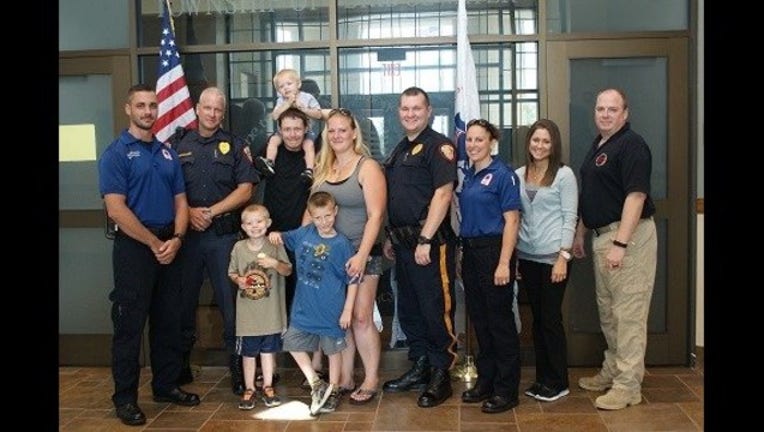 article
What could have turned to tragedy became a miracle thanks to the quick response of family members, the Bridgewater Township Police Department and Robert Wood Johnson University Hospital Somerset emergency responders.
On the morning of July 4, 1-and-a-half-year-old Camron Rodriguez, of Somerville, was with his family at a friend's home in Martinsville, when he and a 2-year-old friend decided they wanted to put bubbles in the pool in the backyard.
The two unlocked the back door and went outside – but Rodriguez slipped, hit his head and fell into the water unconscious.
"The 2-and-a-half-year-old tried to pull him out but couldn't because he was too heavy," said Kristin Hartrum, Camron's mother. "So he came and got me."
She and her fiancé, Anthony Rodriguez, found their son lying on the top of the water on the steps into the pool.
By: Audrey Blumberg (TAPinto.net)