Eunice Dwumfour murder case: 'Long trail of evidence' linked to Sayreville suspect
SAYREVILLE - A 28-year-old man from Virginia has been arrested and charged in the slaying of Sayreville Councilwoman Eunice Dwumfour, Middlesex County prosecutors said.
Rashid Ali Bynum, of Portsmouth, was taken into custody Tuesday and charged with first-degree murder, as well as unlawful possession of a handgun.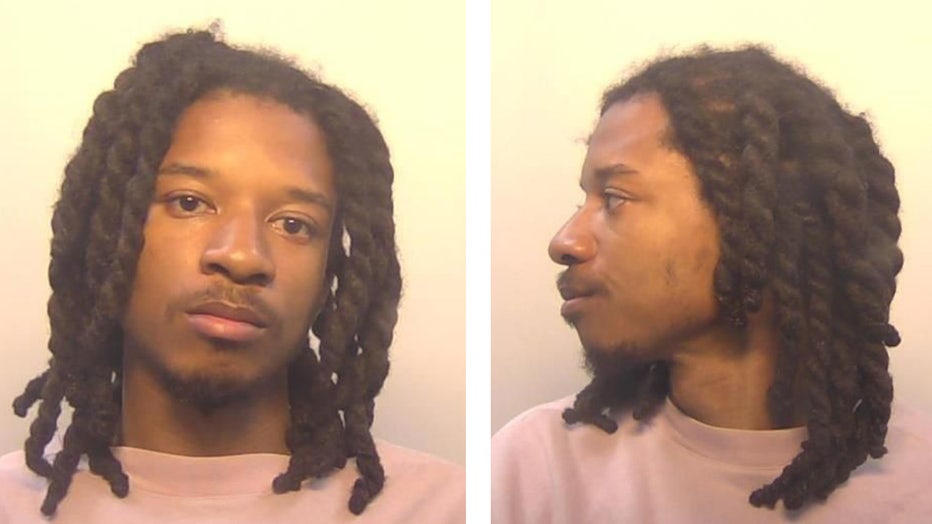 Rashid Ali Bynum, of Portsmouth, Virginia. (Prosecutors office of Middlesex County)
'Long trail of evidence'
Prosecutors compiled a long trail of evidence, including surveillance video linking Bynum and a white Hyundai to the crime scene.
"Surveillance video was recovered capturing the suspect fleeing from the scene in the direction of Ernston Road," Middlesex County Prosecutor Yolanda Ciccone said. "Additionally, a witness at the scene described the suspect as a thin, black male possibly 5'10 to 6 feet tall in height, having ear-length braids or dreads. Another witness described a suspiciously parked Hyundai observed in the area minutes before the murder."
In the days leading up to the murder, Bynam allegedly searched online to see what magazines were compatible with a specific handgun.
His cell phone was also detected going through toll booths at the same time as the white Hyundai from Virginia to New Jersey, and then back again on the day of the shooting.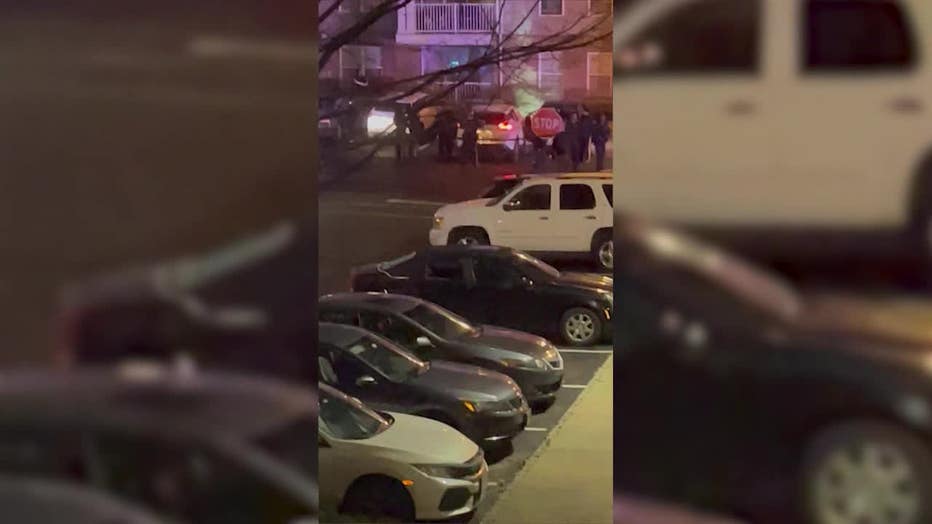 Prosecutors allege Bynum knew Dwumfour from Fire Congress Fellowship, a church Dwumfour had been affiliated with in the past.
"Additional records reveal that on the day of the murder, Bynum searched the internet for information on Champions Royal Assembly Church, as well as the area of Sayreville, New Jersey," Ciccone said.
What happened to Eunice Dwumfour?
The 30-year-old councilwoman was shot and killed four months ago outside her home in the Parlin section of town, authorities said.
When police arrived, they found Dwumfour in the front seat of her vehicle. 
She had sustained multiple gunshot wounds and was pronounced dead on the scene.
They said she was coming home from work and about to park her SUV when out of nowhere, someone came out and opened fire, shooting her 13 times through her truck window.
They said she then lost control of her SUV and continued to roll down the hill and slam into a parked Mercedes-Benz.
Who was Eunice Dwumfour?
Dwumfour, a Republican, was elected to the seat in November 2021. She graduated from Newark Public Schools, before going on to receive a Bachelor of Arts in women and gender studies from William Paterson University.
Dwumfour was also a business analyst, part-time EMT, and director of churches. 
She left behind a school-aged child.