Recall issued for birth control packs that may not work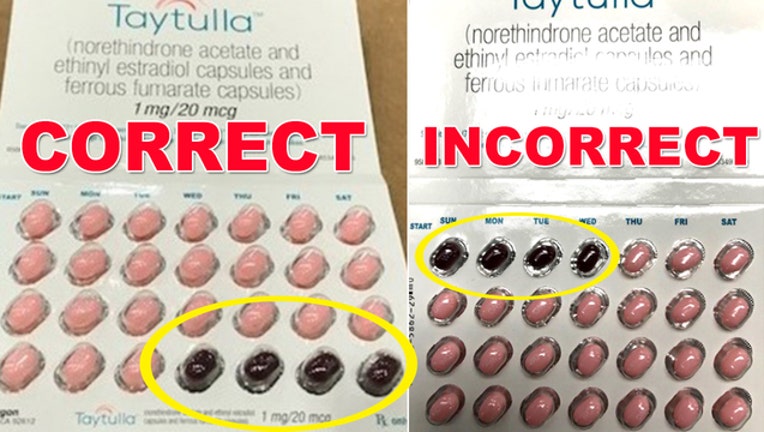 article
A recall is being issued for a form of birth control that could result in contraceptive failure.
According to the FDA, some packages of the oral contraceptive capsules, Taytulla, may have four placebo capsules placed out of order.
The pill pack is a 28 count blister card that has 24 "active" pink capsules with hormones in them, which should be taken for the first 24 days, followed by four maroon capsules without hormones in them to be taken for the next four days. But the four capsules without hormones were placed in the pack first, for the first four days of therapy, in place of the active capsules. 
As a result of the packaging error, taking the capsules out of order may place the user at risk for contraceptive failure, which could result in an unintended pregnancy. 
The sample packs are marked with the lot #5620706, expiration May 2019.
Any patients with the sample packs should contact their doctor and return it. Anyone with questions can also call Allergan at 800-678-1605 between 8 a.m. and 8 p.m. EST Monday through Friday. 
Click here for more information: https://www.fda.gov/Safety/MedWatch/SafetyInformation/SafetyAlertsforHumanMedicalProducts/ucm609064.htm