Researchers catch shark in Virginia; bigger shark arrives and eats it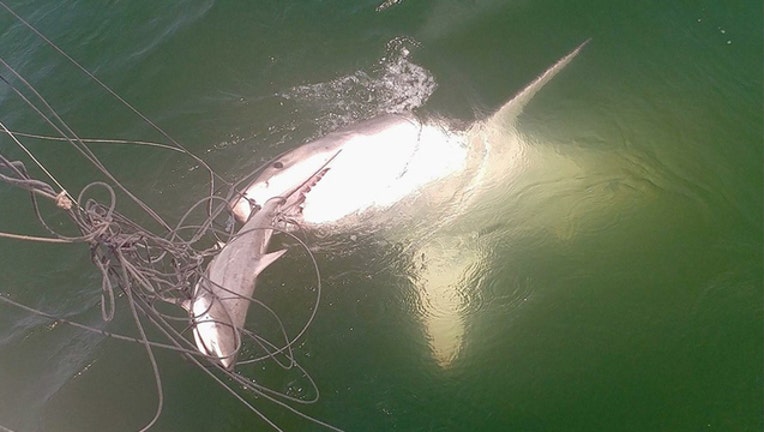 article
SANDBRIDGE, Va. (AP) — Several researchers off the coast of Virginia recently got front-row seats to the cannibalistic nature of the great white shark.
The Virginian-Pilot reported Monday that Virginia Institute of Marine Science researchers caught a 4-foot (1-meter) black tip shark on Friday during a longline fishing survey. They were about 3 miles (5 kilometers) off the coast of Sandbridge when a 12-to-13-foot (3-to -4-meter) great white showed up and stole the show — and the smaller shark.
The crew scrambled to save the other sharks they caught while the great white tore into the black tip. The newspaper reports other great whites have been caught in the area, but the researchers were surprised by this one's size. The sharks caught by the institute are tagged and released.
___
Information from: The Virginian-Pilot, http://pilotonline.com