Santa Fe High School shooting unlikely to bring gun restrictions to Texas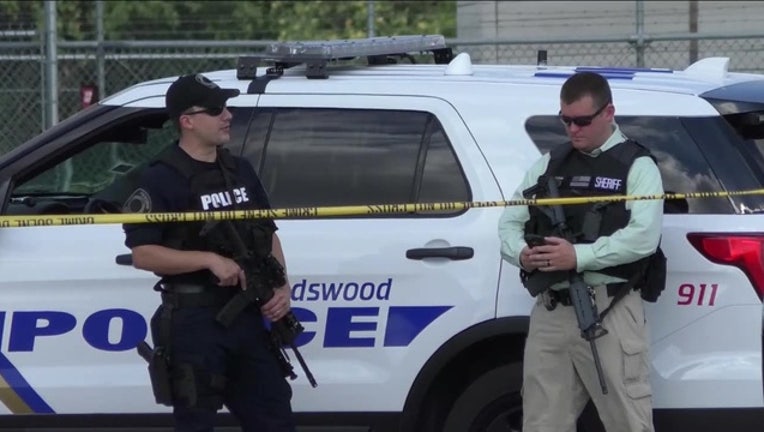 article
AUSTIN, TX - Texas Gov. Greg Abbott has vowed to address school violence and safety in the wake of another mass school shooting. But Abbott's call to do "more than just pray" for the victims comes in a state that has fully embraced its gun culture and resisted previous attempts to scale it back.
Earlier this month at the National Rifle Association's annual meeting in Dallas, Abbott himself said, "The problem is not guns. The problem is hearts without God. It is homes without discipline and communities without values."
The killing of eight students and two teachers last week at Santa Fe High School prompted the governor to call a series of roundtable discussions on school safety, starting Tuesday in Austin. Abbott said the discussions will include lawmakers, educators, students, parents, gun-rights advocates and shooting survivors. The first one features officials from school districts that arm some teachers or contract with local police for security.
"I am seeking the best solutions to make our schools more secure and to keep our communities safe," Abbott said.
But few expect the meetings to result in any major push for new gun restrictions, especially in a state where more than 1.2 million people are licensed to carry handguns and are allowed to openly carry them in public if they wish.
The state's 20-year dominance by the Republican Party all but guarantees the meetings will be dominated by calls to boost school security and "harden" campuses - an idea backed by the NRA - instead of demands for gun restrictions, said Cal Jillson, political science professor at Southern Methodist University.
That's in sharp contrast to the response to the Feb. 14 shooting rampage at a high school in Parkland, Florida, that left 17 dead. Three weeks after the bloodbath, Florida politicians defied the NRA and passed a gun control package after a lobbying campaign led by student survivors of the attack.
"The difference in Texas is the Republican Party is in complete control. It is unchallenged at the state level," Jillson said. "Even the young people from Santa Fe are not full-throated advocates of gun control to keep the children safe."
On Monday, 15-year-old Santa Fe student Tessa Ybarra stood at a memorial for the shooting victims. Her T-shirt had "Santa Fe Strong" stenciled on the front and the victims' names on the back. She said teachers should be armed.
"Some people are saying you can't prevent guns with guns," Ybarra said. "But if our teachers had guns that could change a lot. If something like this happened again, our teachers would be ready."
Sentiments like those could give Abbott political cover if his roundtable discussions don't lead to major changes.
Dimitrios Pagourtzis, 17, is jailed on murder charges in Friday's attack. Authorities said the Santa Fe High student opened fire with his father's shotgun and .38-caliber handgun.
Gun control advocates around the country have long pressed for expanded background checks and a ban on assault rifles and high-capacity magazines, but such measures would probably have had no effect on the Santa Fe High shooting.
Galveston County Sheriff Henry Trochesset said Monday police were able to "engage" the shooter four minutes after they were called. He said the shooter was contained until his arrest, with minimal gunfire from law enforcement officers, to the art classroom where his bloody rampage was focused. That allowed the rest of the school to be evacuated safely.
Santa Fe High School had an active-shooter plan and two armed security guards on campus. Trochesset said 200 officers from law enforcement agencies throughout the region converged Friday afternoon on the shooting scene.
Abbott and Texas Republicans have embraced a steady relaxation of gun laws in recent years. Since 2013, Texas has reduced the cost and hours of training needed to be licensed to carry a handgun, allowed "open carry" for handgun license holders, and allowed concealed handguns in college classrooms and dorms.
In 2015, Abbott tweeted he was "embarrassed" that Texas lagged behind California in gun sales. In 2017, he bragged about his accuracy with a pistol at a shooting range. On Monday, Abbott's re-election campaign scaled back its shotgun raffle in the wake of the Santa Fe shooting, replacing it with a raffle for a $250 gift certificate. A photograph of the governor aiming a shotgun was removed.
After the Florida tragedy, President Donald Trump organized discussions on how to prevent school shootings and at least mentioned the idea of limiting gun sales, though little concrete came out of those. Abbott so far has committed to even less.
Texas Gun Sense, which advocates for tighter gun controls, was invited to Wednesday's meeting, said the group's executive director, Gyl Switzer. Her group will stress tougher background checks, suicide prevention, gun safety at home and so-called "red flag" laws that restrict gun access for people identified as potentially dangerous to themselves or others.
"We can't do gun violence prevention without being optimistic. We are glad the governor invited us," Switzer said.
Texas holds primary runoffs Tuesday, meanwhile, and the Santa Fe shooting is not expected to be a deciding factor in any major race, just as the November 2017 massacre that killed more than two dozen worshippers at a church in Sutherland Springs, Texas, barely registered as a campaign issue before last week.
And it's not just Republicans. Former Dallas County Sherriff Lupe Valdez, who is favored to win Tuesday's Democratic gubernatorial runoff and face Abbott in November, has called for stricter background checks and closing of gun sale loopholes but was quick to add: "That doesn't mean I'm against guns. I've worn a gun over 40 years. It means I'm against stupidity."
___
Associated Press writers Will Weissert, Claire Galofaro, Terry Wallace, and Nomaan Merchant contributed to this report.
___
Follow AP's coverage of the Santa Fe High School shooting here: https://apnews.com/tag/Schoolshootings