School district to arm teachers with miniature bats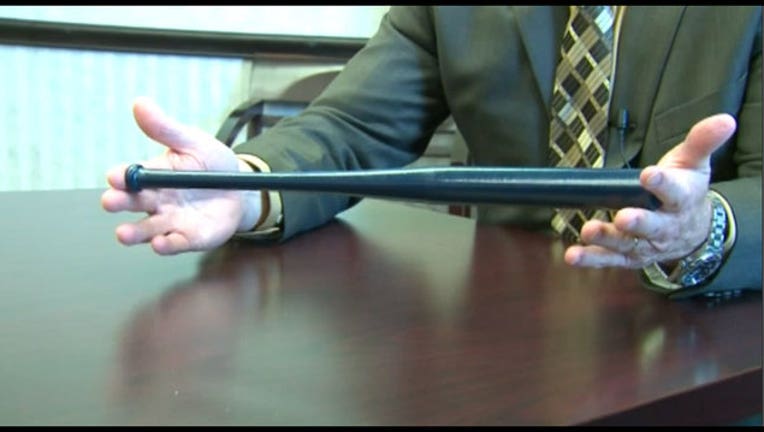 article
A school district on Lake Erie in Pennsylvania is arming teachers... with tiny bats.
In a response to recent school shootings across the country the Millcreek School District has equipped 500 of its teachers with the miniature baseball bats.
"It's a last resort," Will Hall, schools superintendent said. "But, it is an option and something we want people to be aware of."
The 16-inch bats were distributed to all staff following an orientation on how to use them during an emergency event. The district has four elementary schools, three middle schools and one high school.
"People have their own opinions of things, and we understand that, and as long as we are continuing to talk about it, I still think it's good," Hall said.
The head of the teachers union supports the plan.
"Part of the formula now, is to fight back. And so I think the bats that were provided for the staff, were symbolic of that, that we are expected to fight back," Jon Cacchione, president of Millcreek Teachers Union, said.
The district is also planning to increase school safety by adding concrete barriers around high school walkways.
Another Pennsylvania district made news last month when it announced that it is arming students with rocks as protection against the possibility of a school shooter.
Dr. David Helsel, superintendent of the Blue Mountain School District, said students were being trained to supplement the school's security systems.