Seal photographed hitching a ride on a whale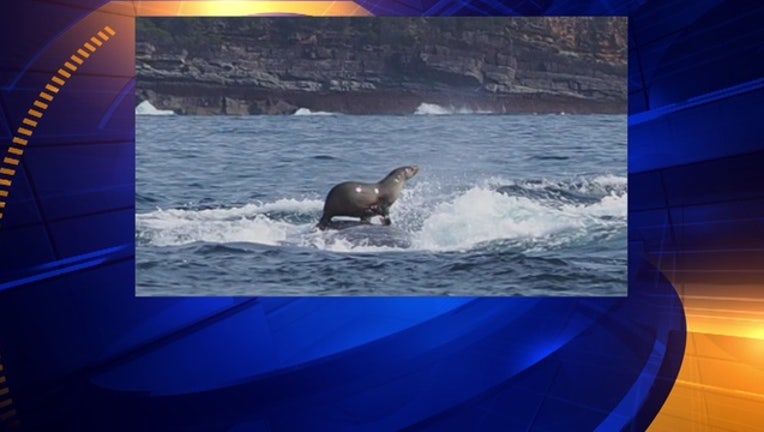 article
It's always fun to see animal "odd couples" but a photographer in Australia caught a pair you just have to see.
A seal was captured in a photo hitching a ride on the back of a humpback whale!
The photographer said she was snapping as many shots as she could of a whale pod, feeding on some fish and only noticed the seal picture later.
She swears it's not altered because she doesn't know how to use Photoshop.