These smart leggings tell you when you've exercised too much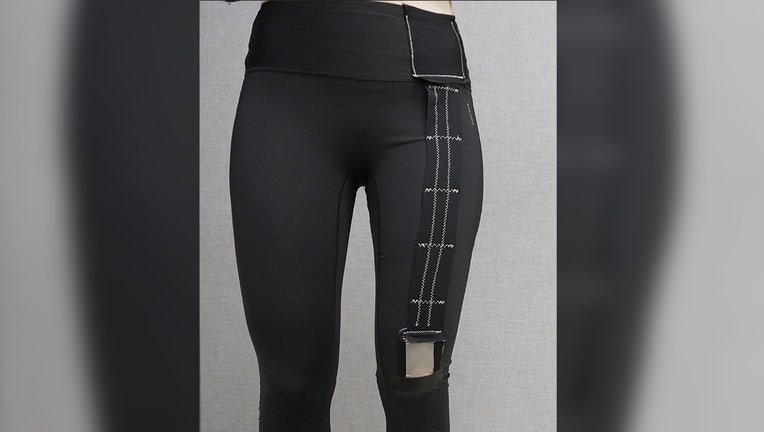 article
ZURICH, Switzerland - Researchers in Switzerland claim they have developed a pair of smart leggings that tell you when you've exercised too much. 
A team at ETH Zurich developed a sensor made of a special electronic yarn that expands when you pull on it, generating an electrical signal. Integrated directly into the sportswear, the textile sensors and antenna monitor a person's movements and then predicts the wearer's exhaustion level during physical exertion.
"Together, the sensor and antenna form an electrical circuit that is fully integrated into the item of clothing," said Valeria Galli, a doctoral student and one of the researchers said in a press release. 
The sensors will alert the wearer through a smartphone app when they have too much exercise.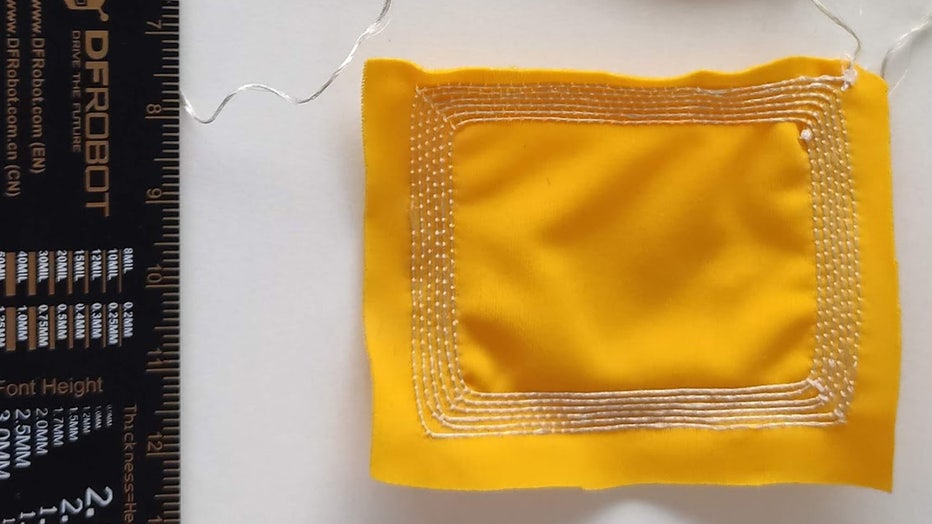 Photograph of the antenna used in leggings. (Credit: Valeria Galli / ETH Zurich)
According to the researchers, the invention could pave the way for a new generation of smart clothing that does not require batteries or chips retrofitted into them. The team also hopes this will invention will help users avoid exhaustion-related injuries.
Currently, the team is working on turning their prototype into a market-ready product.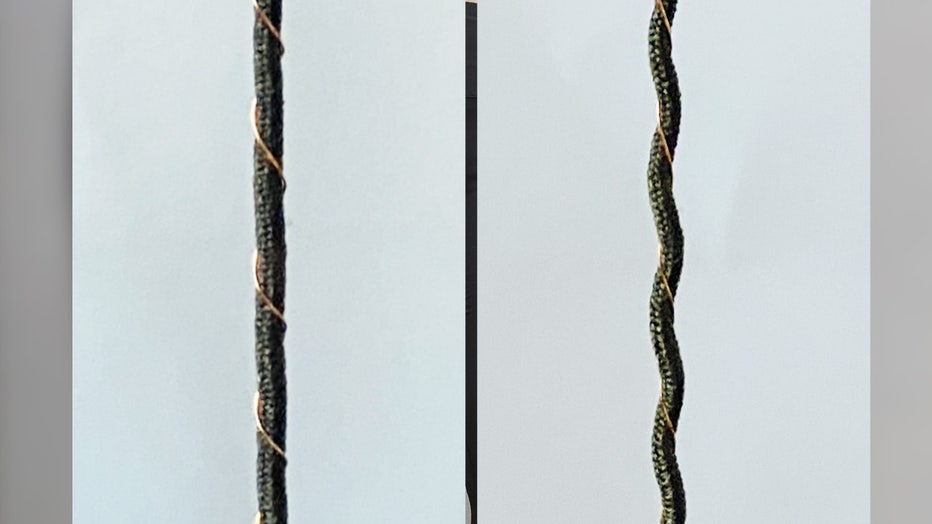 Photograph of the yarn with the wire wrapped around it. (Credit: Tyler Cuthbert / ETH Zurich)
"Our goal is to make the manufacture of smart clothing cost-effective and thus make it available to a broader public," lead researcher Carlo Menon said.
He sees the potential applications stretching beyond sport to the workplace – to prevent exhaustion-related injuries. 
RELATED: Your lack of motivation to exercise may be influenced by gut bacteria, researchers say
This story was reported from Los Angeles.