Smoke detectors that might not detect smoke are recalled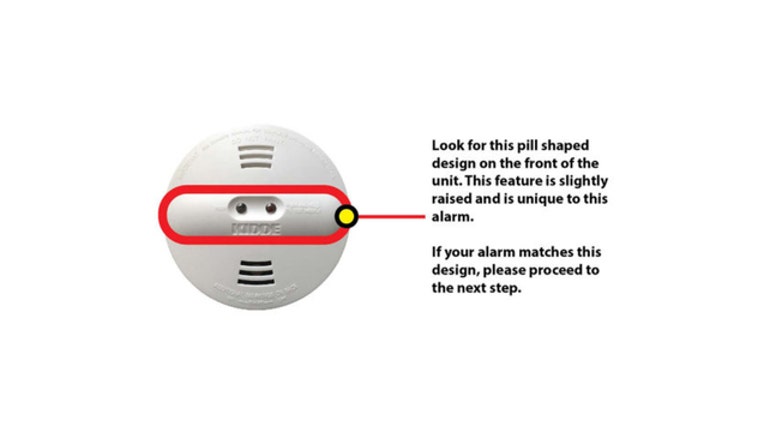 article
Nearly 500,000 smoke detectors that might not be able to detect smoke are being recalled.   Kidde has issued a recall for models PI2010 and PI9010 due to a manufacturer defect. These models were sold nationwide and online from September 2016 through this January for $20 to $40. Model numbers can be found on the back of the units.
The company says that a yellow protective cap may have been left on one of the two smoke sensors in affected products during the manufacturing process, which could compromise the smoke alarms' ability to detect smoke.
Consumers should remove the alarm from the wall/ceiling and visually inspect it through the opening on the side of the alarm for the presence of a yellow cap. Consumers should not attempt to take apart the alarm, open the casing, or otherwise remove the yellow cap themselves. If a yellow cap is present, the consumer should immediately contact Kidde to receive instructions and request a free replacement smoke alarm. They should remove and discard the recalled smoke alarm only after they receive and install the replacement alarm. If no yellow cap is present, consumers should reinstall the smoke alarm and no further action is needed.
Kidde also recalled 38 million fire extinguishers last year. They had a design flaw that could have prevented them from working and parts of the extinguisher could detach with enough force to pose an impact hazard.
The Associated Press contributed to this report.