Southwest canceling 40 flights per day after deadly accident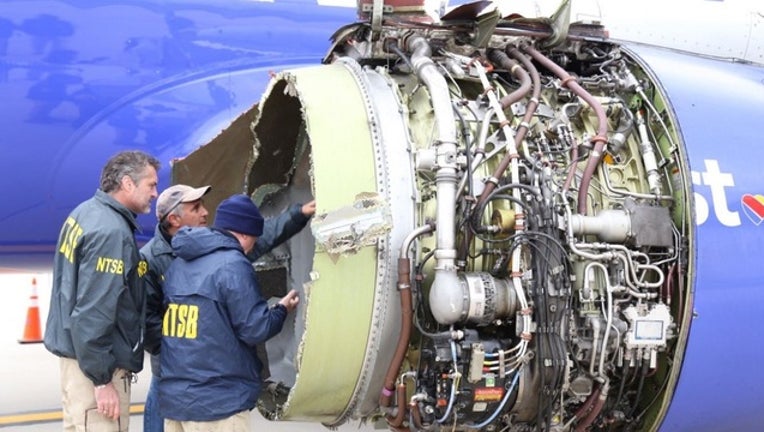 article
PHILADELPHIA (AP/WTXF) - Southwest Airlines has canceled 40 flights a day since announcing its voluntary inspection program following a deadly accident aboard a plane that made an emergency landing in Philadelphia.
"Since we announced our voluntary, accelerated inspection program on Tuesday night, we have maintained minimal disruption to our operation and only needed to cancel about 40 flights each day -- again on a total operating schedule of approximately 4,000 daily flights," Southwest said in a statement Sunday afternoon.
Southwest implemented the program after the National Transportation Safety Board (NTSB) said one of the engine fan blades snapped on the Southwest jet, hurling debris that broke a window and led to the death of a passenger who was sucked partway out of the 737.
MORE: 1 dead after jet blows an engine; woman nearly sucked out
Southwest says the cancellations make up around one percent of its flying each day and are "similar, or less than, what we would cancel on any given operating day due to things like local weather."
The airline says it does not have cancellation predictions for the near future, as fan blade inspections are ongoing.
"Our Technical Operations Team is working safely and diligently to accomplish the inspections as soon as possible, including during the overnight period," Southwest says.
---
RELATED: