Spokeswoman for first lady says Melania 'hates to see children separated from their families'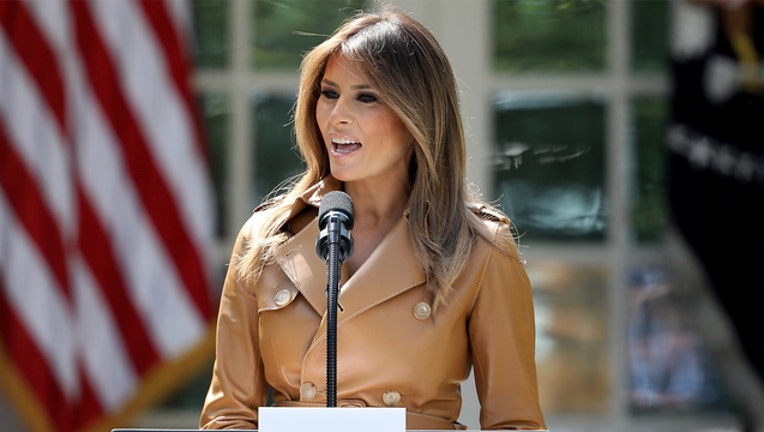 article
WASHINGTON (AP) - First lady Melania Trump is wading into the emotional controversy over policies enacted by her husband's administration that have increased the number of migrant children being separated from their parents.
Mrs. Trump's spokeswoman Stephanie Grisham says the first lady believes "we need to be a country that follows all laws," but also one "that governs with heart."
She says that Mrs. Trump "hates to see children separated from their families" and hopes "both sides of the aisle can finally come together to achieve successful immigration reform."
Nearly 2,000 children were separated from their families over a six-week period in April and May after Attorney General Jeff Sessions announced a new "zero-tolerance" policy that refers all cases of illegal entry for criminal prosecution.
Trump has tried to blame the practice on a law passed by Democrats that doesn't exist.
"Nobody likes" breaking up families and "seeing babies ripped from their mothers' arms," said Kellyanne Conway, a counselor to the president.
The administration wants to send a message, said Maine Sen. Susan Collins, a Republican critic of the policy, "that if you cross the border with children, your children are going to be ripped away from you. That's traumatizing to the children who are innocent victims, and it is contrary to our values in this country."
Trump plans to meet with House Republicans on Tuesday to discuss pending immigration legislation amid an election-season debate over an issue that helped vault the New York real estate mogul into the Oval Office in 2016. The House is expected to vote this week on a bill pushed by conservatives that may not have enough support to pass, and a compromise measure that includes key proposals supported by the president. The White House has indicated Trump would sign either of those.