New Jersey teen soccer phenom drawing comparisons to Messi
NEWARK, NJ - The journey of 17-year-old soccer star Ransford Gyan is already off to an impressive start.
The St. Benedict's Prep midfielder was named the 2022 National Gatorade Boys Soccer Player of the Year as a junior.
"I want to go to the next level. That's actually a dream and I hope one day I get there," said the 5-foot-4 Gyan.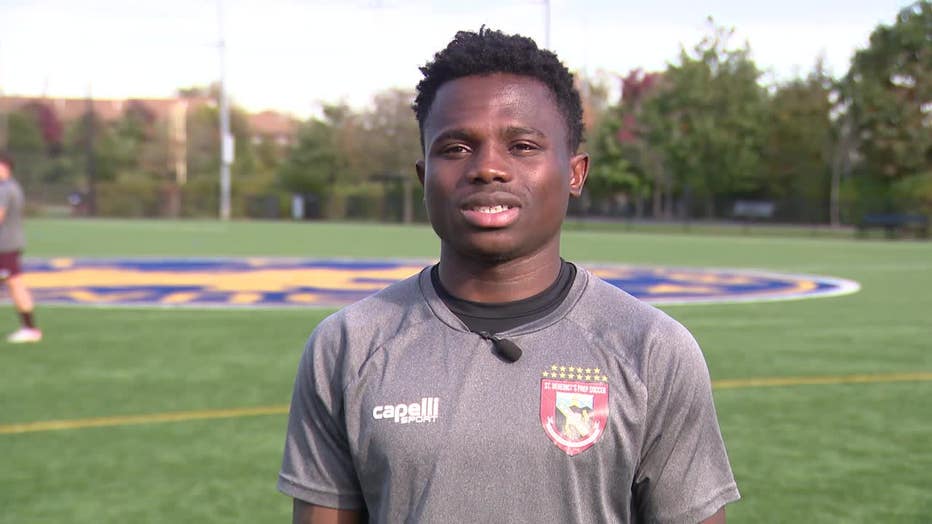 He added the award means he's on the right path. 
"It means a lot to me," Gyan said. "It tells me the hard work that I've been putting in is paying off, and it tells me it motivates me in a way that I shouldn't stop. I should just keep going." 
If it's an indication of how elite his talent is, Ransford has drawn comparisons to none other than the G.O.A.T. – Lionel Messi.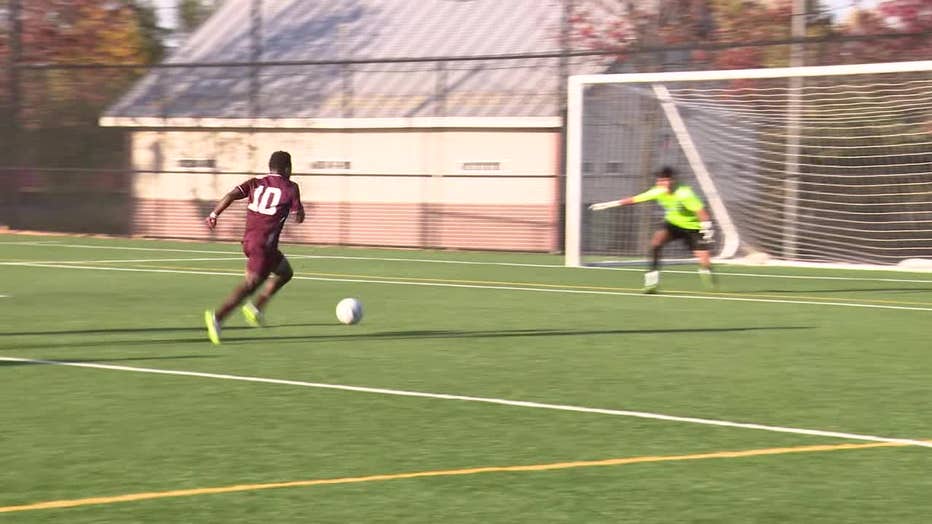 "I'm not really a big fan of that because Messi is just different, and I'm Ransford. Messi is on the next level," said Gyan, who idolizes the megastar. "The only player I look up to is Messi, he inspires me a lot."
Ransford, who started playing soccer barefoot at the age of five in Ghana, said his ultimate is goal is to one day play in one of the top European leagues.
"The first time we put him in a Benedict uniform, he scored four goals before halftime, and we knew that we were onto something special," said St. Benedict boys soccer head coach Jim Wandling. "With Ransford, he's gifted on the ball, he's got a very high soccer IQ, and he's relentless in his drive to become a better player."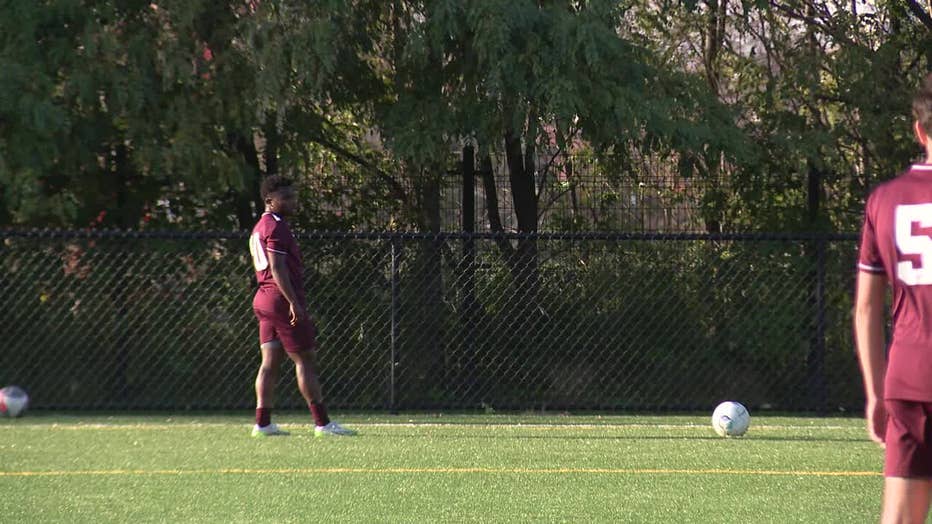 Yet, it's the person he is off the field that could make the young man so special.
"Most humble kid in the locker room. He's a caring kid, looks after others, and is very diligent," Wandling added.
St. Benedict's Prep is currently riding a 101-game win streak and is the top team in the country.