Student spends months making valentines for classmates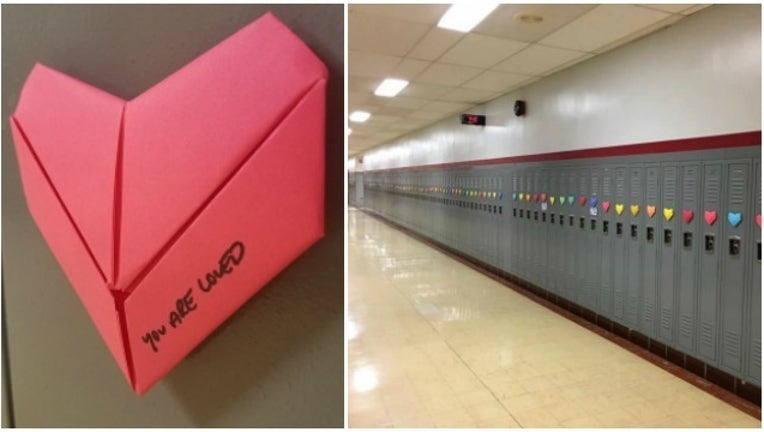 article
A kindhearted high school student decided to spread the love on Valentine's Day. 
Troy High School (THS) in Ohio shared a picture on Facebook Tuesday of dozens of lockers, each displaying a heart in the middle.
According to the school, one student created origami hearts and placed them on every single locker inside the building. Each heart had a handwritten message, such as "you are loved." 
THS said the person, who wants to remain anonymous, started working on the project back in September.
"This person has been secretly storing them in their closet at home to surprise everyone today," THS said on Valentine's Day. 
APP USERS: View the Facebook post here.