Summer saviors! Charlotte firefighters help out kids struggling to fill pool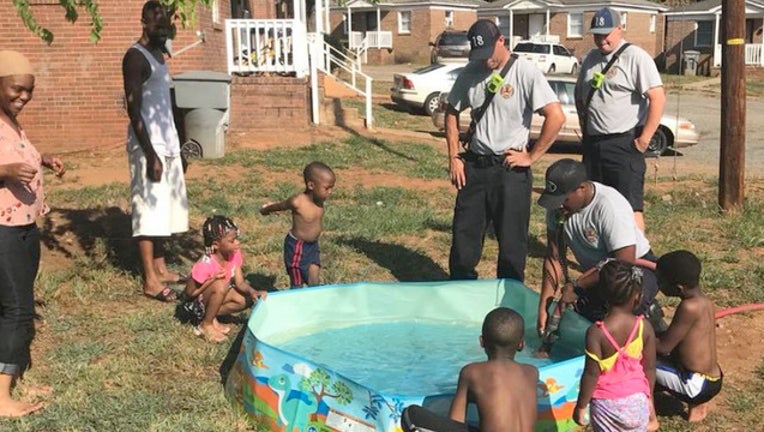 article
CHARLOTTE, NC (FOX 46 WJZY) - Some children in west Charlotte were trying to beat the heat this weekend by desperately trying to fill a kiddie pool, one pot of water at a time. That's when Charlotte firefighters stepped in - and made their day! 
While leaving a call on Sunday, firefighters from Firehouse 18 spotted the children struggling to carry pots full of water from their sink to fill a kiddie pool for a boy's birthday. 
Temperatures were well above 90 degrees. The crew was happy to step in and fill the children's pool with their fire hose. 
"A little assist from 18 on this little boy's birthday led to smiles for the neighborhood kids, as well as the crew of E-18 from Charlotte's westside," Charlotte Fire Dept. tweeted. 
The children were delighted - and got some wonderful relief!