Suspicious device found in bag at bus terminal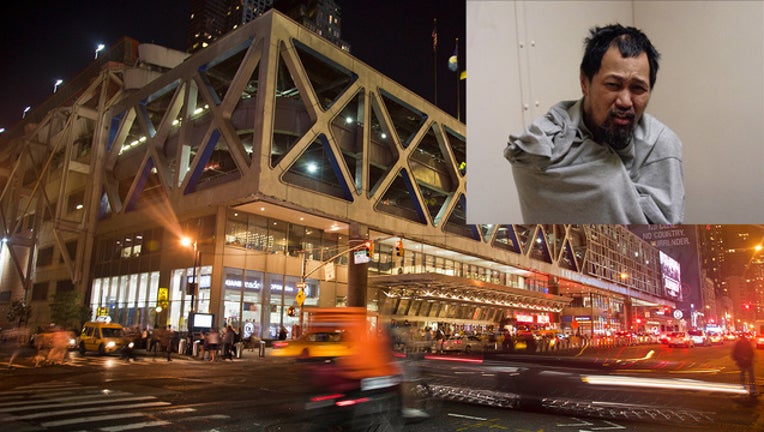 article
NEW YORK (FOX5NY) - A Jersey City man was arrested after Port Authority Police say a briefcase he left unattended in a deli at the Port Authority Bus Terminal contained items that could have been used to make a stun grenade.
Port Authority Police responded to a report of a suspicious package Wednesday at about 5:18 p.m. at the Deli Plus located in the terminal's South Wing.
Police say the attache case contained a cardboard tube with a fuse assembly and black gunpowder.  The items were not assembled and not operational.
The NYPD Bomb Squad was called in and removed the device to Rodemans-Neck Range for analysis.
At about 8 p.m., Arsenio B Mason, returned to the restaurant to retrieve the bag. Police arrested him and transferred Mason to Manhattan Central Booking.
On Thursday, Mason was charged with reckless endangerment, and criminal possession of a weapon.