Taco Bell launches $1 Nacho Fries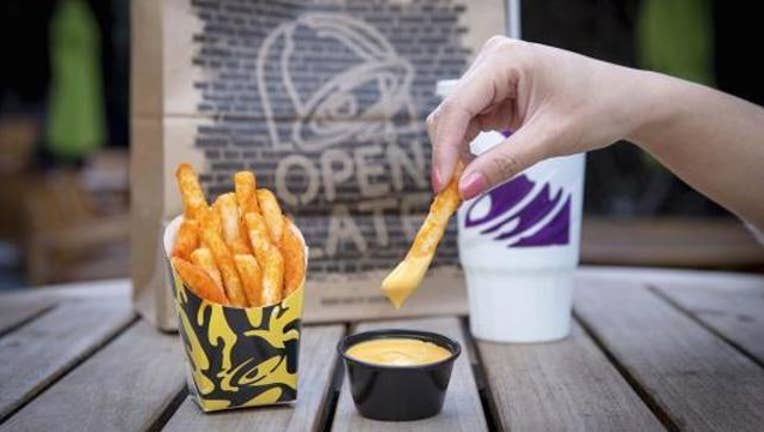 article
Taco Bell has added nacho fries to its menus nationwide.
The medium-cut fries will be smothered in taco-like seasoning and will come with a side of nacho cheese for dipping.
If you're up to the challenge, the Mexican chain will also include a "supreme option," which will include fries topped with cheese, taco meat, pico de gallo and source cream. 
The regular fries will cost customers one dollar, while the supreme option will be available for $2.49.