Taco Bell launches hot sauce-flavored tortilla chips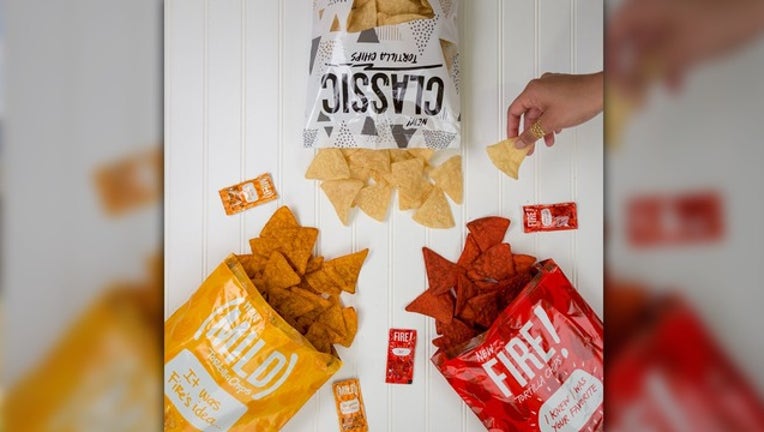 article
Taco Bell is thinking outside the bun — and into the grocery store—with a new line of tortilla chips.
The fast-food chain announced it will be rolling out Taco Bell tortilla chips available in their classic hot sauce flavors.
Drawing inspiration from their Fire and Mild Sauce packets, Taco Bell will offer Fire chips, Mild chips and Classic chips. The packaging will even include the hot-sauce packets' famous one-liners.
"This launch of our first line of sauce packet-inspired chips gives our fans a new way to access a taste of Taco Bell," said Marisa Thalberg, Chief Brand Officer, Taco Bell Corp. "Our sauce packets are one of the brand's most unique aspects and were the natural choice for both the flavors and packaging of our tortilla chips."
The tortilla chips will be available at grocery stores and convenience stores beginning in May.