Texas deputy removes snake from bathroom of home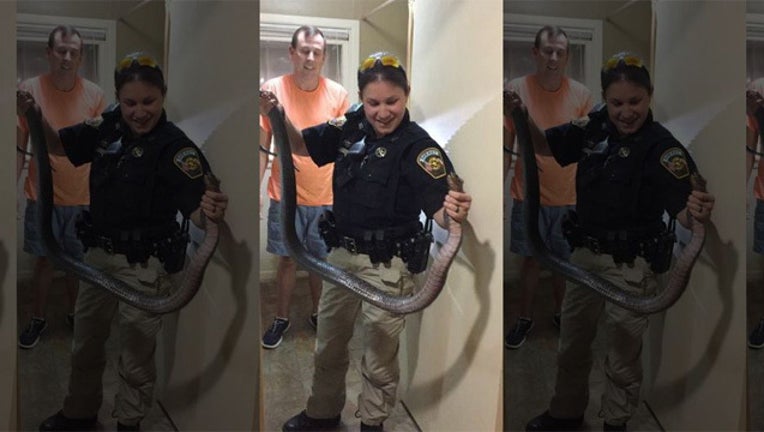 article
A Texas sheriff's office praised a deputy over the weekend for removing a snake from a home.
The Bee County Sheriff's Office shared photos of Deputy Scotten with the reptile on Facebook over the weekend. "Deputy Scotten removes a blue indigo from a bathroom vanity at a residence located on County Road 407," the sheriff's office explained in the post. The slithery creature wasn't hurt, it said.
The sheriff's office added, "There has been an increase in snake calls this year due to the weather and residents are encouraged to be aware of their surroundings. Blue Indigos are non venomous and will eat venomous snakes."
"Good job Deputy Scotten," the sheriff's office said. The post has more than 1,100 reactions as of Sunday afternoon, with multiple commenters commending the deputy, as well.
Read more on FOX NEWS.