Three coyote pups rescued from storm ditch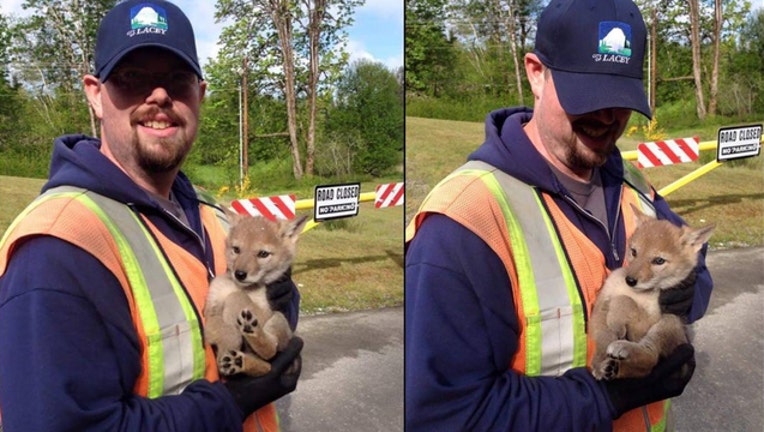 article
LACEY, Wash. (FOX 13) - The City of Lacey, Washington Government posted photos of an employee holding a baby coyote on its Facebook page Wednesday.
The post said, "Look what we found ... this little coyote pup was in a storm drain off of Britton Parkway!"
Many commented on the post, asking questions about the coyote and what happened after the photos were taken.
The City of Lacey responded to a commenter, saying there were three coyote pups found in a storm ditch.
Workers said they saw what they assumed was the mother coyote nearby, so they put the three pups along a wooded tree line in hopes they would reunite.