Tombstone Unified posts warning sign that staff is armed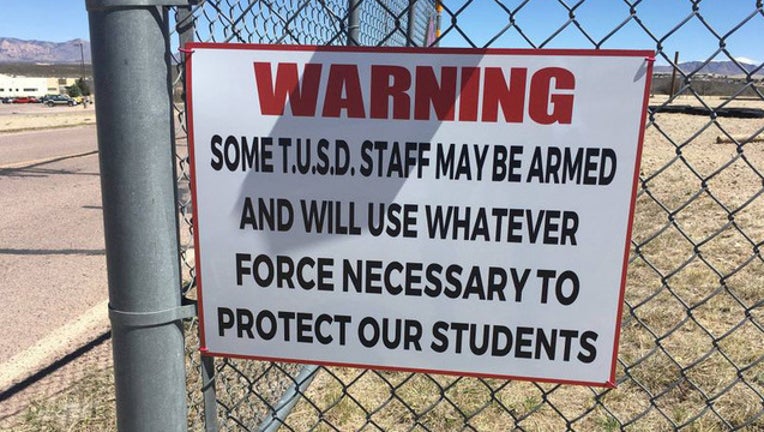 article
TOMBSTONE, Ariz. (TUCSON NEWS NOW) - In the wake of last month's school shooting in Florida, people in Tombstone are taking matters into their own hands.
As Tombstone Unified School District students walked onto their campuses this week, a shocking sign could be seen posted on the surrounding fences.
The signs read, "WARNING: Some T.U.S.D staff may be armed and will use whatever force necessary to protect our students."
While the extent to which teachers and school staff are armed is unknown, the sign has been the source of controversy for both residents and visitors alike.
Read more at TucsonNewsNow.com.