Trump flag stolen 11 times from New Jersey home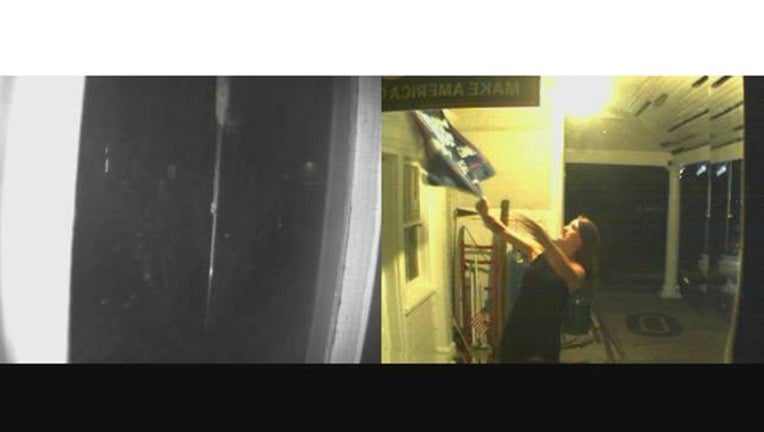 article
NEW JERSEY (FOX5NY) - Police in New Jersey are trying to catch a woman caught on a surveillance camera stealing a Trump flag from a home.  The woman walked up to the front porch and ripped the flag down.  Police confirm that a similar flag has been stolen before.  It has Trump's name and the phrase "Make America great again."

It happened in West Long Branch.  The resident has been identified as Joe Hornick.   He says this is the 11th time that the flag has been stolen.  He has already replaced it with a new one.

In a Facebook post he said:  "The Trump Flag Has Really Become The Hottest Campaign Sign In U.S. History!"

Hornick was ticketed in March for  displaying several Trump flags and signs.  It was cited for displaying a political sign outside of the 30 day window before an election.  A judge threw out the charge saying the ordinance was too vague.

Police are asking that anyone who can identify the woman to please call the West Long Branch Police Department at 732-229-5000 ext. 251.