Trump: Good chance NKorean leader will do 'what is right'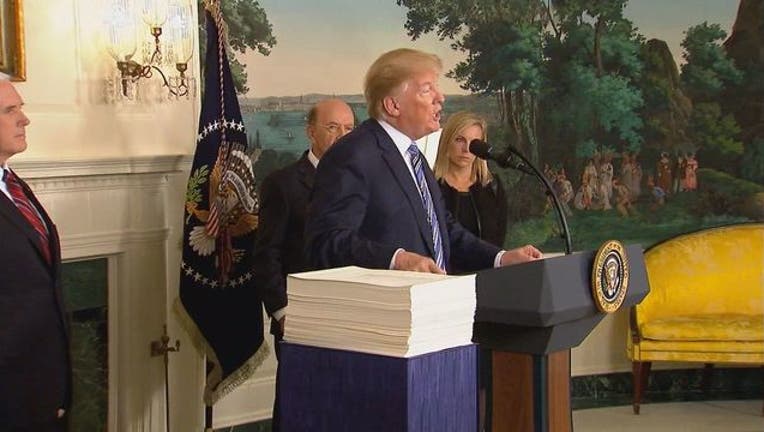 article
WASHINGTON - (AP) -- President Donald Trump said Wednesday there's "a good chance" that North Korean leader Kim Jong Un will "do what is right for his people and for humanity" and make moves toward peace.
In a pair of morning tweets, Trump says he received a message from Chinese President Xi Jinping that a meeting Xi had with Kim this week "went very well."
Trump says that according to Xi, the North Korean leader "looks forward" to meeting the American president. The White House has said Trump plans to meet Kim by May amid nuclear tensions between the two nations.
Trump has agreed to historic talks after South Korean officials relayed that Kim was committed to ridding the Korean Peninsula of nuclear weapons and was willing to halt nuclear and missile tests.
In the meanwhile, Trump says, "unfortunately, maximum sanctions and pressure must be maintained at all cost!" The Trump administration has slapped sanctions on companies across the globe to punish illicit trade with North Korea.
"For years and through many administrations, everyone said that peace and the denuclearization of the Korean Peninsula was not even a small possibility," Trump tweeted Wednesday. "Now there is a good chance that Kim Jong Un will do what is right for his people and for humanity. Look forward to our meeting!"
© 2018 The Associated Press. All rights reserved. This material may not be published, broadcast, rewritten or redistributed.