Trump orders new task force push to eliminate red tape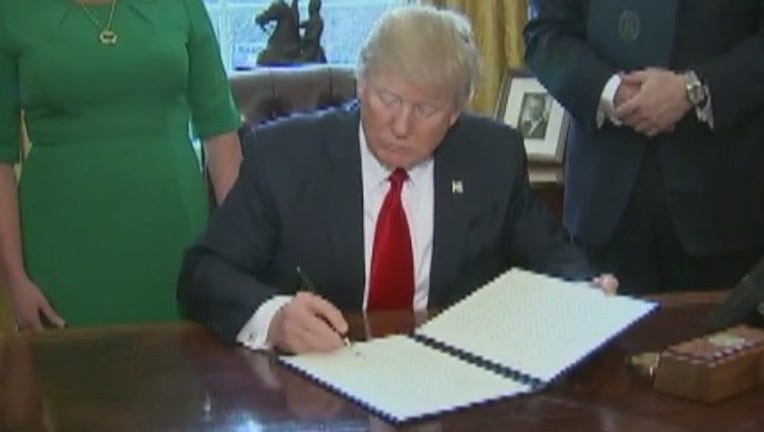 article
President Trump took another step Friday to roll back government red tape, signing an executive order requiring every federal agency to form a "regulatory reform task force" that would root out regulations for repeal.
A day after chief strategist Steve Bannon vowed a "deconstruction of the administrative state," Trump directed each agency's task force to evaluate existing rules and identify which ones should be modified or sent to the chopping block.
Joined in the Oval Office by business executives, Trump said "unnecessary" and "burdensome" regulations are "killing jobs" and "driving companies out of our country like never before."
Those regulations, according to the White House, will be a focus of the new task forces.
Trump said reducing the regulatory burden will "unleash economic activity." 
Read more on FOX NEWS.