Trump to quickly sign veterans care bill if Congress passes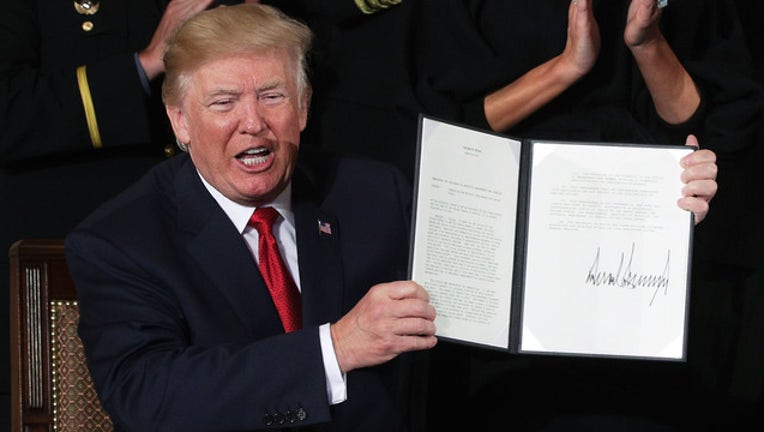 article
WASHINGTON (AP) - President Donald Trump says he'll quickly sign legislation expanding veterans' access to private medical care if Congress clears the plan by Memorial Day.
Trump notes in a tweet Thursday that it's been four years since a scandal at a VA hospital in Phoenix, in which some veterans died while waiting for appointments.
"We won't forget what happened to our GREAT VETS," Trump said. "Choice is vital, but the program needs work & is running out of $. Congress must fix Choice Program by Memorial Day so VETS can get the care they deserve. I will sign immediately!
Congress has been working on overhauling the existing "choice" program, which is running out of money. Proposals have stalled over disagreements about cost and how much access veterans should have to private doctors.