TSA finds cat packed in checked luggage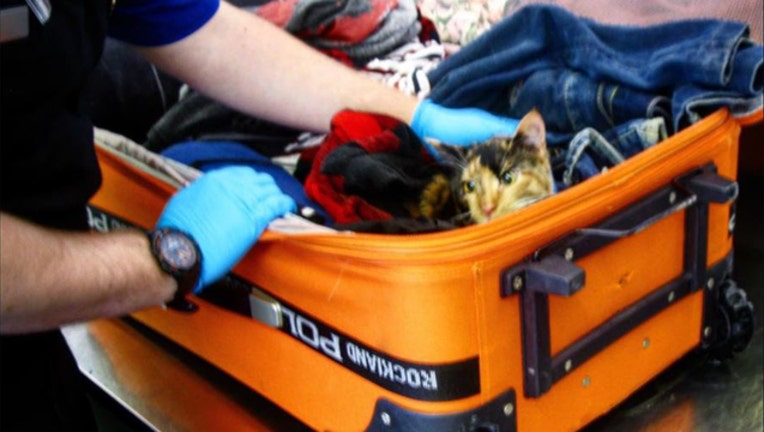 article
ERIE, Penn. (FOX 13) - A Transportation Security Administration (TSA) officer in Pennsylvania found a cat packed in a passenger's checked baggage Thursday.
TSA is known for posting photos of strange, interesting, and illegal items packed into passengers' baggage on its Instagram account.
The goods typically consist of weapons or drugs hidden within commonplace items like shoes, bags of chips, or travel-sized shampoo bottles.
Live animals sometimes make it into luggage, but not often.
TSA says the cat, whose name is Slim, was purposely packed into the passenger's baggage. Officers at Erie International Airport (ERI) made the discovery and rescued Slim from his enclosure.
"While this could have been extremely dangerous for the 6-month old cat, Slim is just fine and is currently residing under the care of the Humane Society of Northwestern Pennsylvania," TSA wrote on Instagram.
The agency also added there are legal and humane ways to travel with a pet. Just check with your airline for specific guidelines.