Tucson officer's belt stops bullet in 'way too close a call'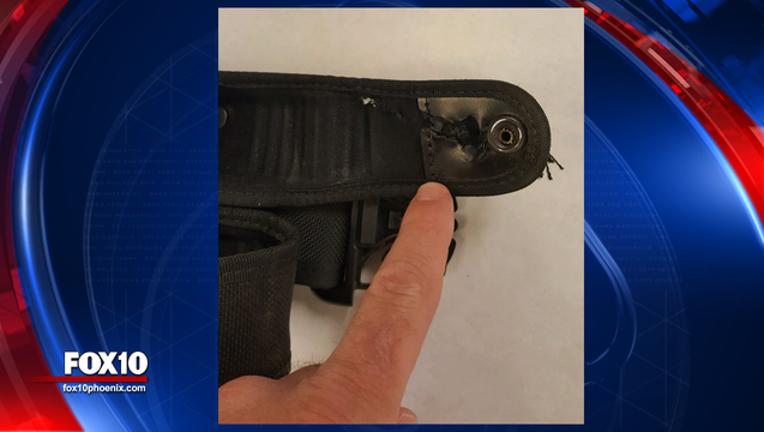 article
TUCSON, Ariz. (AP) - Tucson police say an officer narrowly escaped injury during a domestic violence incident when a bullet hit the officer's belt.
Sgt. Pete Dugan says the officer was one of two responding to a call at a home Friday night when an exchange of gunfire broke out.
Dugan says no one was injured but Police Chief Chris Magnus said in a Twitter post Saturday that the incident was "way, way, way too close a call."
Police say the suspect was arrested after the officers fired back.
The identities of the officers and the suspect weren't released. No additional information was immediately available.