Two Texas siblings reunited after car crash that killed parents, baby sister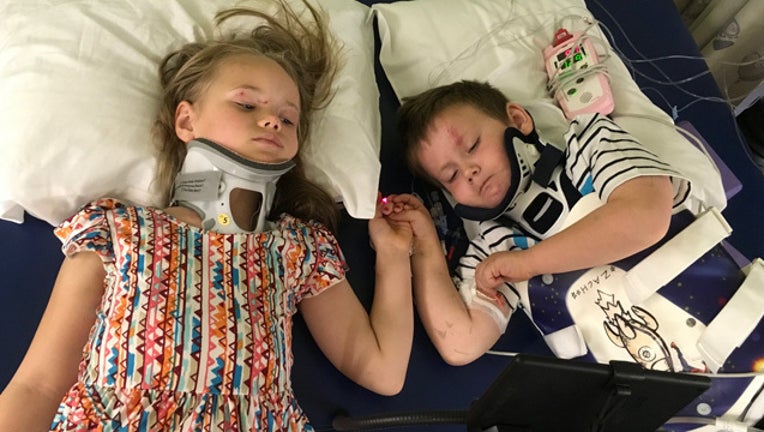 article
Two siblings in  San Angelo, Texas, were reunited for the first time after their parents and 2-month-old sister were killed in a head-on crash earlier this month.
Five-year-old  Zachary Clemens was reunited with his 8-year-old sister,  Angela Clemens this week, Teresa Burrell, the children's great aunt, said on Facebook. "This is Zachary and Angie. They are able to touch each other for the first time since the accident. Our prayers are for these little ones who have a long journey of healing ahead," she added.
Zachary, Angela and their two other siblings, Wyatt, 4, and Nicholas, 2, were involved in a head-on crash on Saturday, April 7. The Clemens were heading back from a family outing when the driver of a Tahoe lost control of the vehicle, veered into oncoming traffic and hit the family's Suburban, KTXS-TV reported.
The children's parents, Jim Alan Clemens, 31, and Karisa Brianne Clemens, 29, were killed. The crash also claimed the life of their 2-month-old sister, Juliana.
Read more on FOX NEWS.