U2 joins Fanwood resident on stage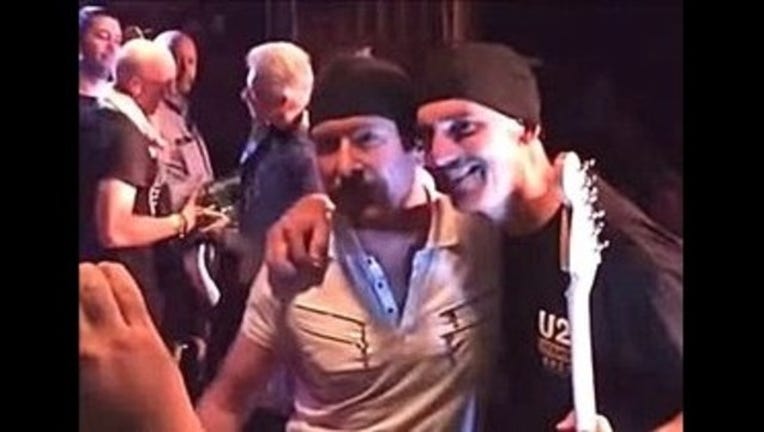 article
On a night off from their stint as the "house band" at Madison Square Garden during the month of July, U2's Adam Clayton and The Edge surprised tribute band Unforgettable Fire by joining them on stage during their gig at The Cutting Room on Wednesday evening.
Fanwood resident Craig Kiell, who has played bass in the band for more than a decade, was as surprised as anyone.
"None of us knew. We had no idea they were coming," Kiell said in an interview with TAPintoSPF. "I was on the stage playing. We've always talked about how it would be great if it ever happened."
By: John Mooney (TAPinto.net)