Unruly passenger Tased on American Airlines fight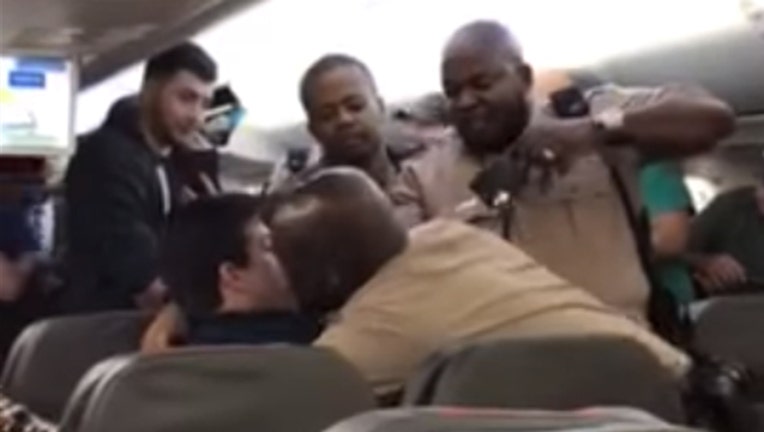 article
MIAMI - A man who allegedly groped a woman on an American Airlines flight was forcibly removed from the plane by officers with a stun gun.
The incident happened Sunday night on Flight 2446 from Miami to Chicago O'Hare. According to American Airlines, the plane was still at the gate in Miami.
Jordan Liss, a witness who shared video on YouTube, said she heard the man make racist remarks to an agent. Other passengers claimed he touched another man's girlfriend inappropriately.
WARNING: This video contains vulgar and offensive language.
The airline said Jacob Garcia was asked to leave but he refused. He then became combative with officers from the Miami-Dade Police Department.
Liss' video shows the officers try to handcuff Garcia and warn him not to fight. Other passengers can be heard cheering "Get him off! Get him off!" He continues to resist even as the officers Tase him.
Video shared by Jabari Ennis shows another angle of Garcia fighting against three officers.
"What is the reason why you are removing me from the plane?" he asks.
"You just assaulted a lady, for one," someone replies.
All passengers were forced to get off the airplane.
Video shot inside the terminal shows Garcia still arguing with officers as they load him onto a security golf cart. Other passengers cheer as he finally rides away.
Garcia, 28, was ultimately arrested and charged with battery, depriving an officer of a firearm and disorderly conduct.