Veggie trays have made at least 78 people sick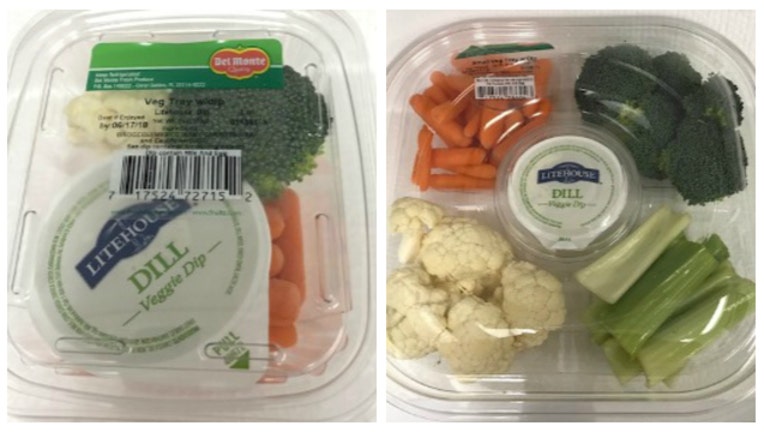 article
WASHINGTON (Fox 32 News) - The FDA is investigating a multi-state outbreak of a serious intestinal illness linked to Del Monte veggie trays.
The CDC said that 78 people have contracted cyclosporiasis in Iowa, Minnesota, Wisconsin and Michigan.
The patients all had bought Del Monte veggie trays at gas stations and supermarkets including Kwik Trip, Kwik Star, Demond's, Sentry, Potash, Meehan's, Country Market, FoodMax Supermarket and Peapod. The veggies were sold in Illinois, Indiana, Iowa, Michigan, Minnesota, and Wisconsin and have "Best If Enjoyed By" date of June 17, 2018 or earlier.
The FDA said that most people infected with Cyclospora develop diarrhea, with frequent, sometimes explosive, bowel movements. Other common symptoms include loss of appetite, weight loss, stomach cramps/pain, bloating, increased gas, nausea, and fatigue. Vomiting, body aches, headache, fever, and other flu-like symptoms may be noted. Some people who are infected with Cyclospora do not have any symptoms. If not treated, the illness may last from a few days to a month or longer. Symptoms may seem to go away and then return one or more times (relapse).