Video shows teen in prom attire choked by police officer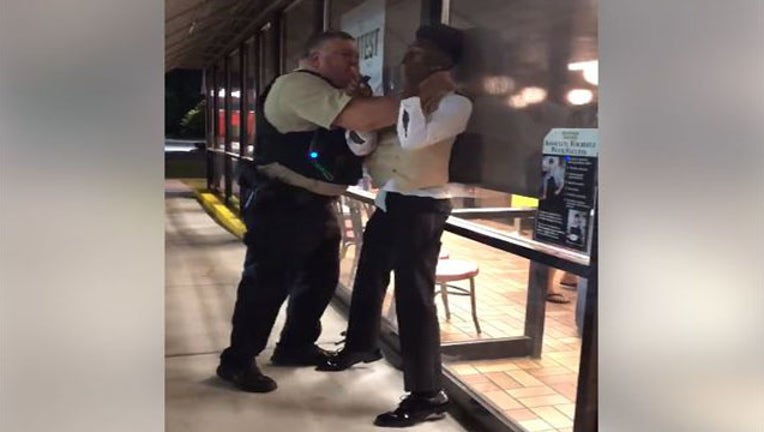 article
WARSAW, N.C. (AP) - A video posted to social media shows a teenager in his prom attire being choked by a police officer and slammed onto a Waffle House parking lot in North Carolina.
Warsaw Police Chief Eric Southerland told The News & Observer of Raleigh that his department and the district attorney's office are investigating, and more information will be released. It wasn't immediately clear what might have prompted the officer's use of force.
One video posted to Facebook on May 8 shows the white officer slamming the black teenager against a window, then turning him around and gripping the teen's neck. The officer then pins him to the pavement with his left hand on the teen's head as other young people stand around them, recording the scene.