Viral photo proves co-parenting 'can work'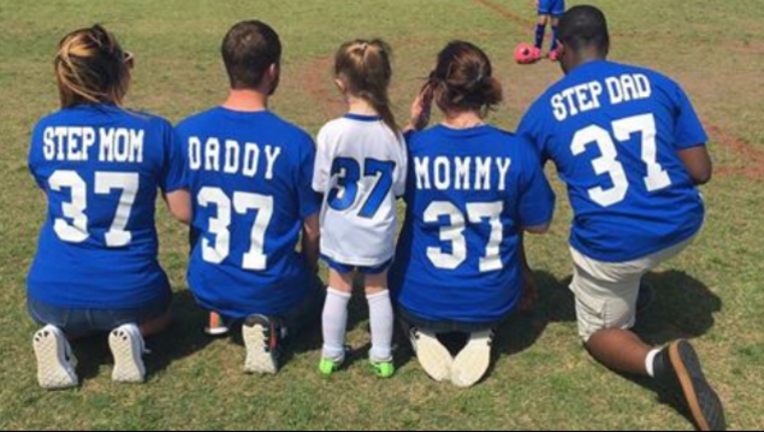 article
COLUMBUS, Ga. - A picture of a blended family wearing customized jerseys at a kids soccer game in Columbus has gone viral.
Emilee Plaayer posted the image on Facebook showing the blended family of five with each of the four adults donning customized jerseys with "step-mom," "daddy," "mommy" and "step dad" on the back. A little girl wearing a number 37 jersey is shown standing in the middle of both couples.
The caption read: "Because of us, I will never believe co-parenting can't work! I KNOW through experience it CAN WORK! Choose to do what's best for your child and everything will just fall into place ❤"
The image has been shared more than 73,000 times on Facebook.